Bill = Santa?
Since my beard turned white (I think that was only last year? NOT) I had generally allowed it to grow and flourish as Christmas approached each year. When we would go shopping I would wear one of the red sweaters Phyllis had purchased for me and must admit that I did somewhat resemble the Jolly Old Elf - especially when viewed from the perspective of a child. Often young children would come up to me in Costco and ask, "Are you are the real Santa?"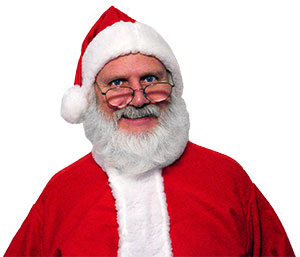 One day near the holidays we were having lunch in a restaurant in Kentucky with my elderly aunt and her daughters. As a small child walked past our table, he exclaimed in a loud voice, "Santa, I ate all my vegetables!"
Ah, the joys of being mistaken for the real thing.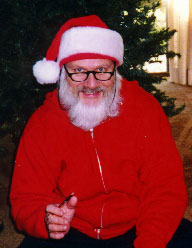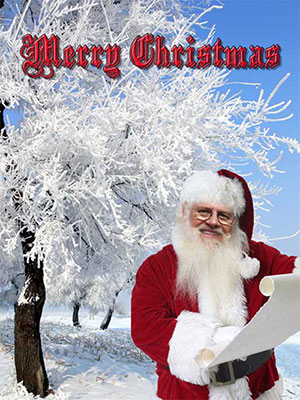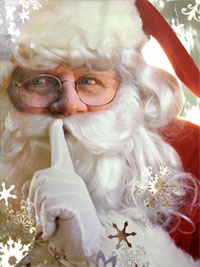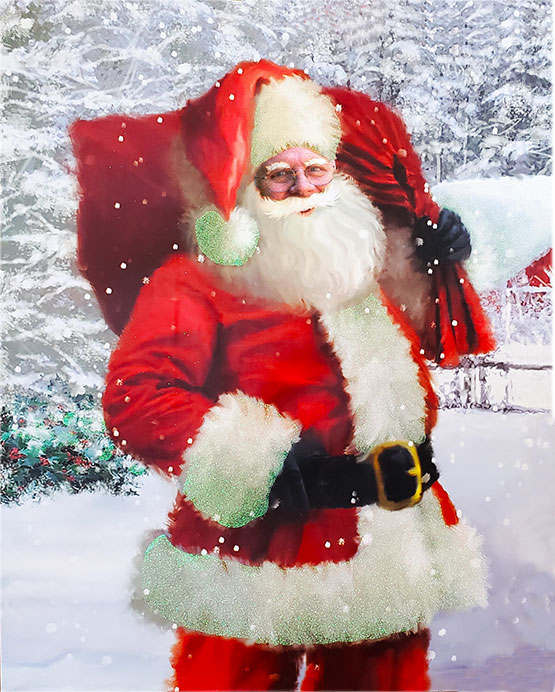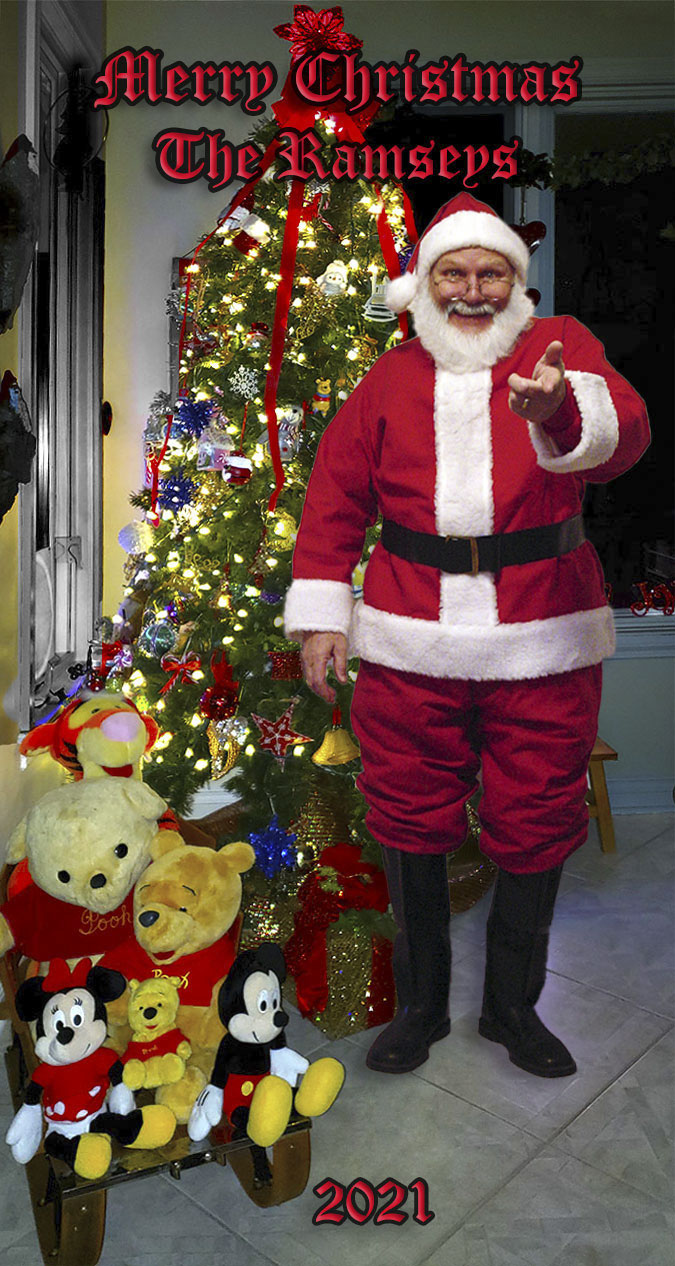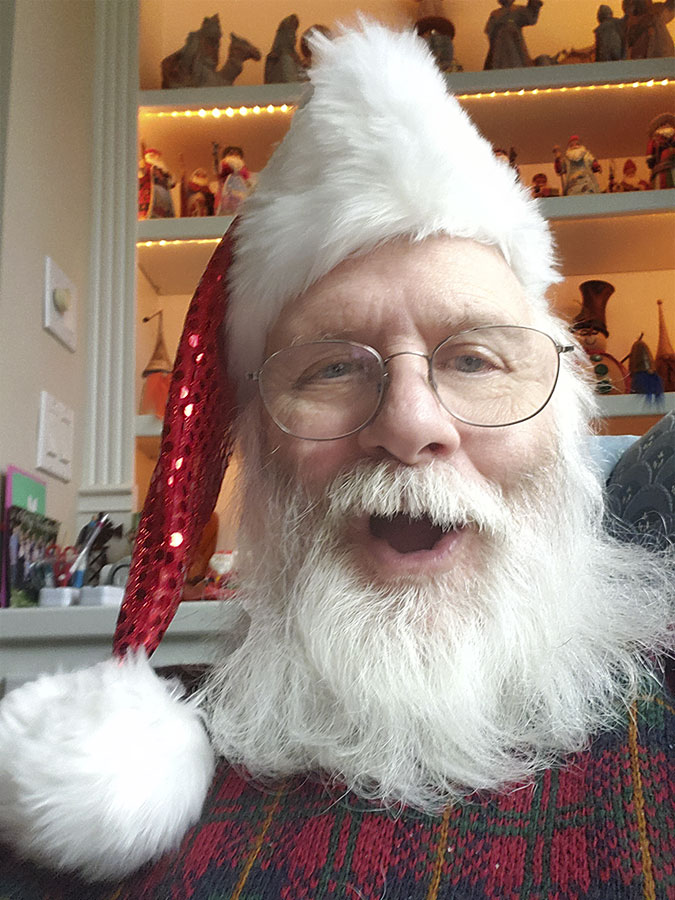 Ho, Ho, Ho!!!