"My Cow Come In"
Phyllis got her first job while we were living with Bill's parents in Somerset, KY. A dear family friend, Ralph Shearer, owned the Southern Belle Dairy company and offered Phyllis a job as receptionist for the summer.

Ralph Shearer
Unbeknownst to Phyllis, one of her duties would be to take calls from rural farmers regarding reproduction cycles, artificial insemination, etc.
One day she received a call from one of those farmers stating (use your best southern drawl here), "My cow come in." Phyllis said that she would pass along the information. After receiving other similar calls, she left her desk and went to speak with Ralph to inquire about what the farmer's call meant. Ralph smiled and explained that the dairy had an artificial insemination program. The farmer was merely telling her that he had a cow that had "come in heat" so that the dairy could send the veterinary artificial breeder to the farm to inseminate the cow.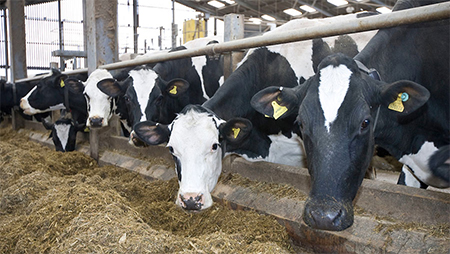 Learning a new language (and new concepts) is always challenging!