Sabbatical in Rome, Italy
We took our first sabbatical as a family in 1974 in Rome following our tour with America's Youth in Concert. When we arrived back in Rome we thought we would be meeting with our contact who would assist us in finding a place to live. To our great surprise, we could not locate Luigi or Franca so we left the train station and took a cab to Domus Mariae on the old Appian Way. We thought our children would be placed in an Italian school but quickly learned that unless they spoke Italian fluently, they would not be allowed to attend an Italian school.
Eventually, we found a wonderful apartment in the center of Rome and located a school which would accept our 3 children, The Junior English School, also located on the Appian Way. We enrolled them and were surprised to learn that they would be going to school with the children of Anthony Quinn, the winner of the 1952 and 1956 Academy Awards for Best Supporting Actor. His children, Francesco, Danny, and Lorenzo lived with their parents, Jolanda Addolori and Quinn, on a beautiful estate on the outskirts of Rome.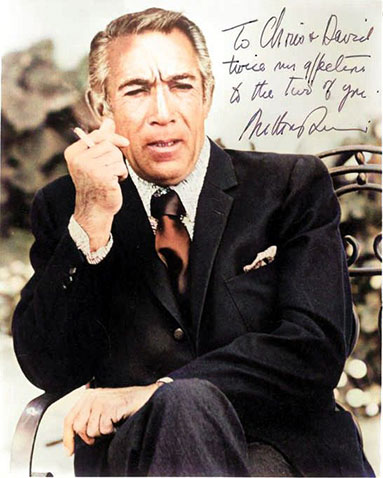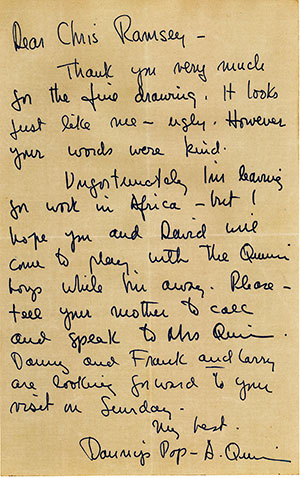 We were driving to our children's school to pay the tuition (during class hours) and stopped by the San Calisto catacombs during the lunch hour. As I recall, the tuition was $2,000 for the three children for the fall semester. We parked and Phyllis asked me to put her purse in the trunk. We then walked a distance to the entrance of the catacombs only to find that they were closed for lunch. We walked back to our car and proceeded to drive to the School to pay our tuition. While driving along the Appian Way, the trunk of the car flew open. I thought that I had not completely locked it before we tried to enter the catacombs. Phyllis reminded me to get her purse.
When I got to the trunk, I found that during the 2-4 minutes it took us to walk from the car to the catacombs entrance and back, some thief had broken into our car and taken Phyllis' purse (with wonderful undeveloped canisters of film of our tour and stay in Italy) and her passport. Bummer. Fortunately, the money to pay our tuition was in my coat pocket.