Pizza, Pizza
One of my life-long friends from Somerset, Kentucky was Margaret Blaine Neikirk. Her parents and my parents were best of friends and we did many things together. The Neikirk family journeyed to Washington, D.C. every few years to visit the Duke family (originally from Somerset but living in our National Capital because Mr. Duke was an FBI agent, as I recall.) The Ramsey family (my sister, Joanne, and Blaine's sister, Glenda, were also closest friends) would be joining the Neikirks later for this vacation. I was probably about 12 or 13 years of age. Just before we departed to join the Neikirks and Dukes, we received a "long-distance" telephone call from the Neikirks who were already in D.C.
I spoke with Blaine who said, "Bill I am so anxious for you to try a new Italian food we have discovered. It's called Pizza Pie!"

Joanne Ramsey Jasper, Bill Ramsey, Blaine Neikirk Strange
Joanne's 80th Birthday, September 23, 2013
In those days the only "Italian" food we had ever tasted was spaghetti. None of us had ever heard of pizza pie. I asked what kind of pie it was - of course, our mothers (and grandmothers) made the very best in pies - pumpkin pies, apple pies, rhubarb pie, blueberry pie, peach cobblers, etc. They all were very yummy and I really was curious to try this wonderful new dessert.
I asked, "What kind of pie is a pizza pie?"
Blaine answered, "It is a tomato and cheese pie."
I said, "Yuck! That sounds horrible!"
Boy, was I wrong!
Years later we learned That's Amore, a song made popular by Dean Martin - When the moon hits your eye like a big-a pizza pie, that's amore. Because pizza was so new in our area, some misunderstood the lyrics to be When the moon hit your eye like a big piece of pie.

Dean Martin sings That's Amore From The Caddy, 1953
(Click the arrow in the above photo to play)
Eventually, our family began the tradition of making pizza every Sunday night.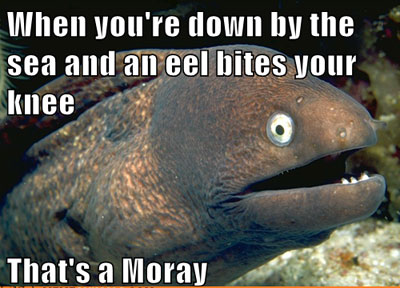 When I was teaching at my first full-time job at Kentucky Southern College (a new college, only in existence a few years) we were raising funds for a choir tour to New York City. The college was so new that "after-hours" food was not yet available on campus, nor had delivery of pizzas emerged. We had the bright idea of making pizzas for the student body to purchase. Our house was very near the campus which was convenient. I made all the sauce as well as the dough from "scratch." However, we only had one oven which limited the number of pizzas we could produce in one evening. Individual choir members would take orders for pizzas in the dorm, run to our house and I would make the pizzas which would then be delivered to the dorm. I have no record of how many pizzas were made during that fund-raising effort, but both the fundraising and the tour were very successful.
When we lived in Rome, Italy we learned much more about Italian food and especially, pizza. It was somewhat different from its American counterpart, but even more wonderful. We especially loved pizza bianca (the pizza dough, rosemary, olive oil and salt - but no tomato sauce or other toppings - great for a breakfast snack.) We had a wonderful bakery just around the corner from where we lived. We visited the shop daily. Pizza continues to be a major part of our lives.
Introduction to Mexican food
On our honeymoon in San Diego, someone mentioned a place where we should go to eat. It wasn't a restaurant, but it wasn't a food truck either. It was outside and it served Mexican food. The only Mexican food I had ever eaten was when Dad would open a can of Hot Tamales. I believe that Hormel was the maker, and there were probably about 6 hot tamales in each can, each wrapped in some kind of paper and covered with a red, spicy sauce.
The outdoor food stand served a thing called tacos and they had another delicacy we had never experienced - corn chips (Fritos had not yet become popular.)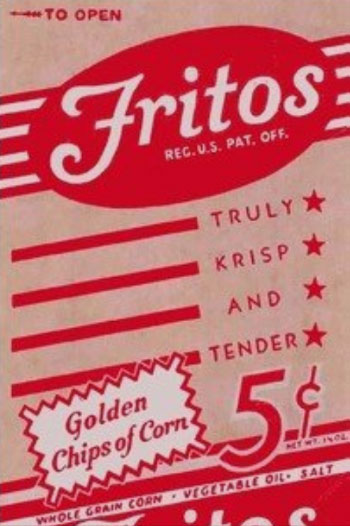 We loved both the tacos and chips with salsa (I learned that new word, also) and longed for the time we could have this food back home.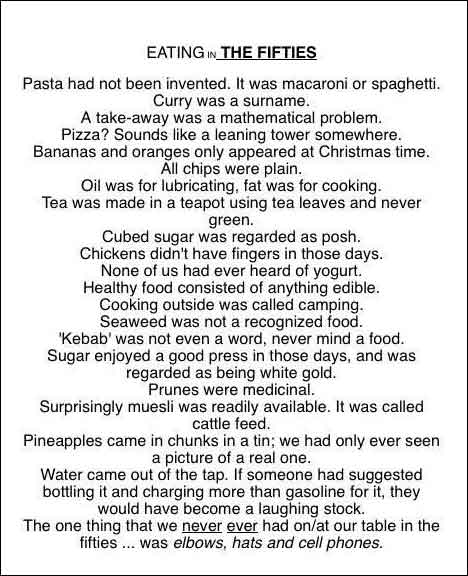 My how times have changed!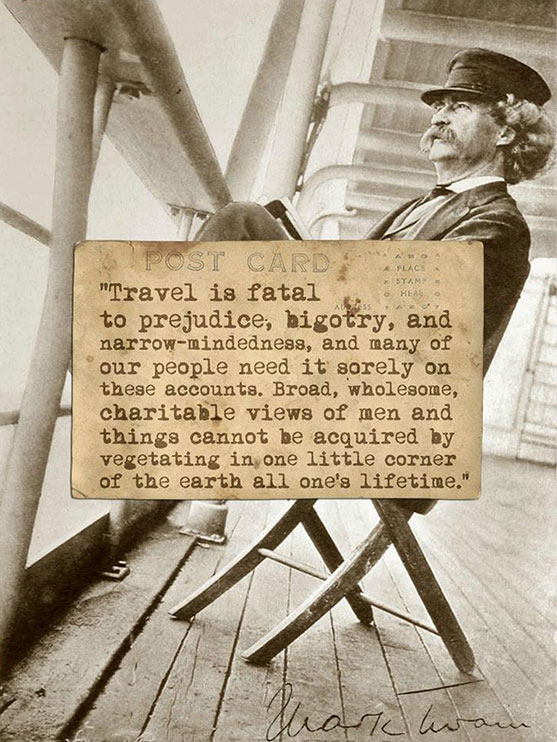 Mark Twain