Victor Borge
As the assistant conductor of the New York Cantata Singers, I was required to go to The Lincoln Center's Philharmonic Hall to assist in setting up for a dress rehearsal. When I arrived on stage, I noticed a person I had long recognized and admired – the excellent musician and comedian, Victor Borge. He was just completing a rehearsal for an upcoming television recording. He was asking for a pencil to record some thoughts. No one offered him the requested pencil and he saw me standing in the wings awaiting the conclusion of his rehearsal. He said, "Young man, do you have a pencil?" I answered that I did have a pencil and he walked over to me with his hand outstretched for the writing instrument. I handed him my valued mechanical pencil which I had been given for winning a contest.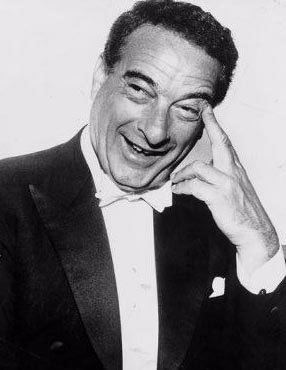 Victor Borge took my special pencil and began to write. He thanked me and walked away, taking my pencil with him. He left the stage and the building and my pencil waved goodbye to me.
To see one of my favorite Victor Borge performances go to: click here.