Christmas Decorations
One of our favorite activities is decorating our home for the holidays. This web page includes some (not all) of our decorations:

This is a lifetime collection of our treasured holiday decorations.
Some photos are from previous years.
We hope you enjoy them as much as we do. Happy Holidays!
Outdoor Decorations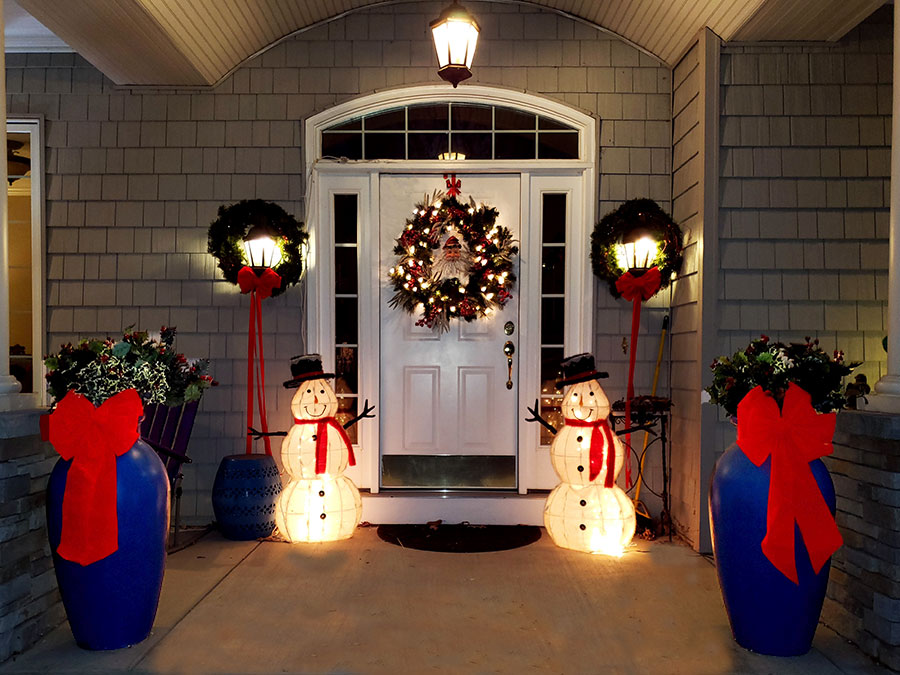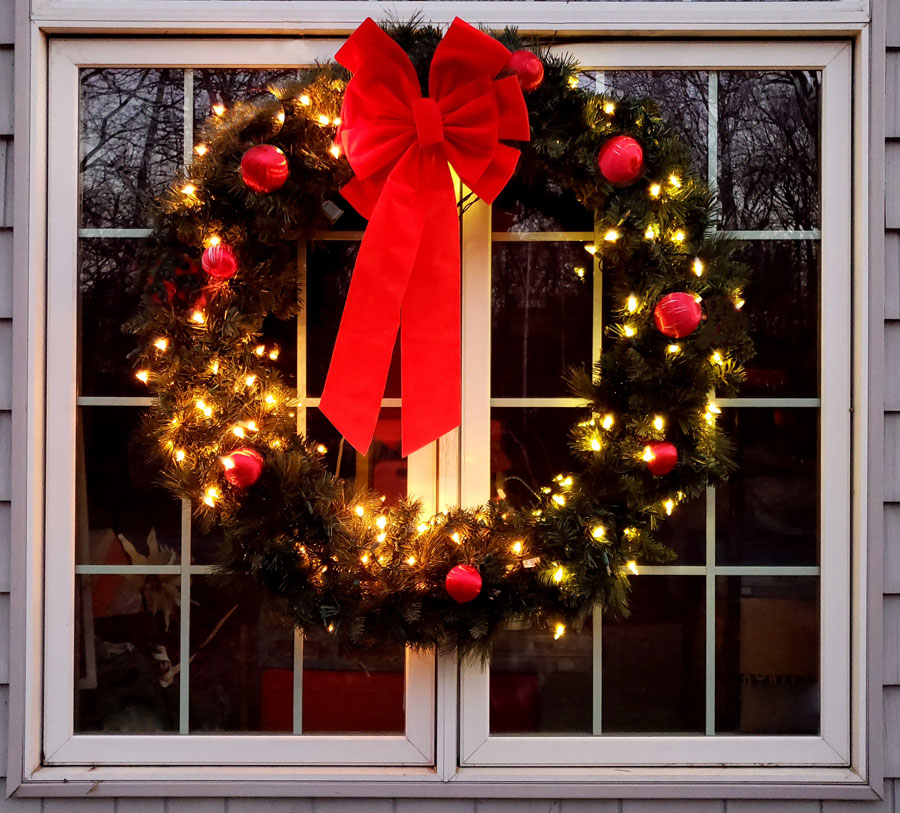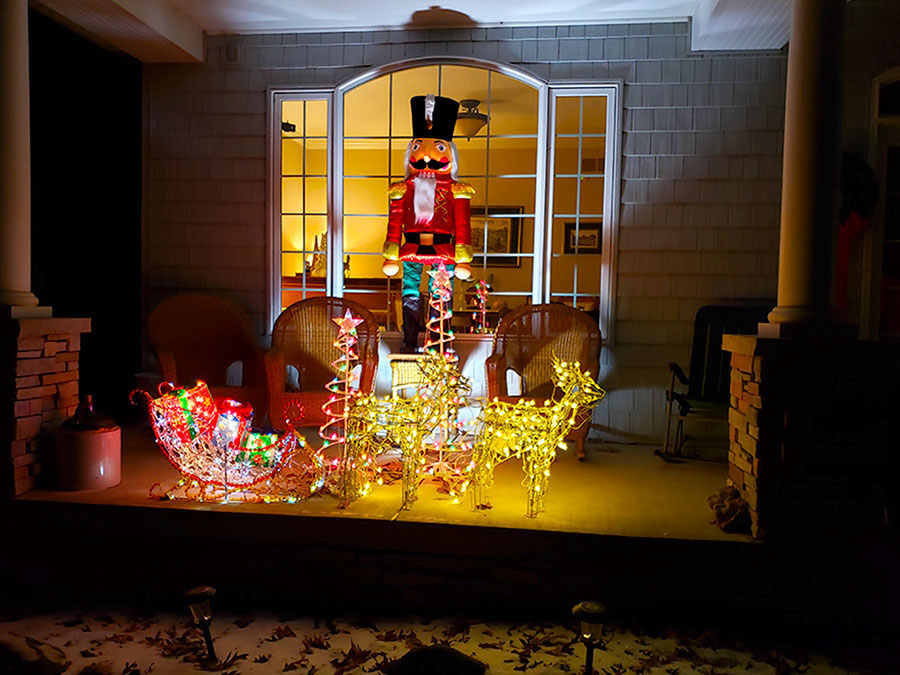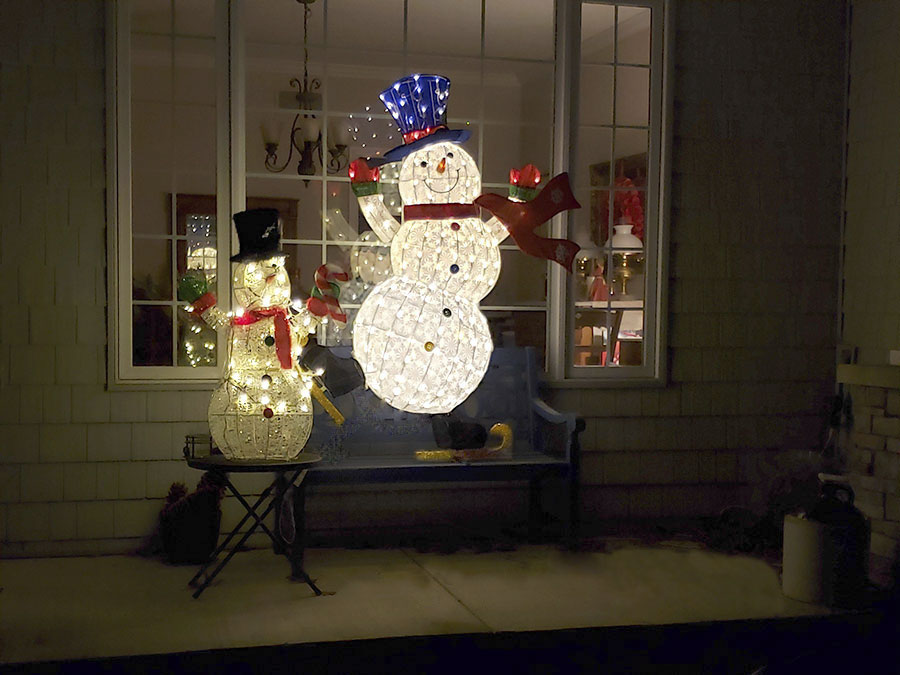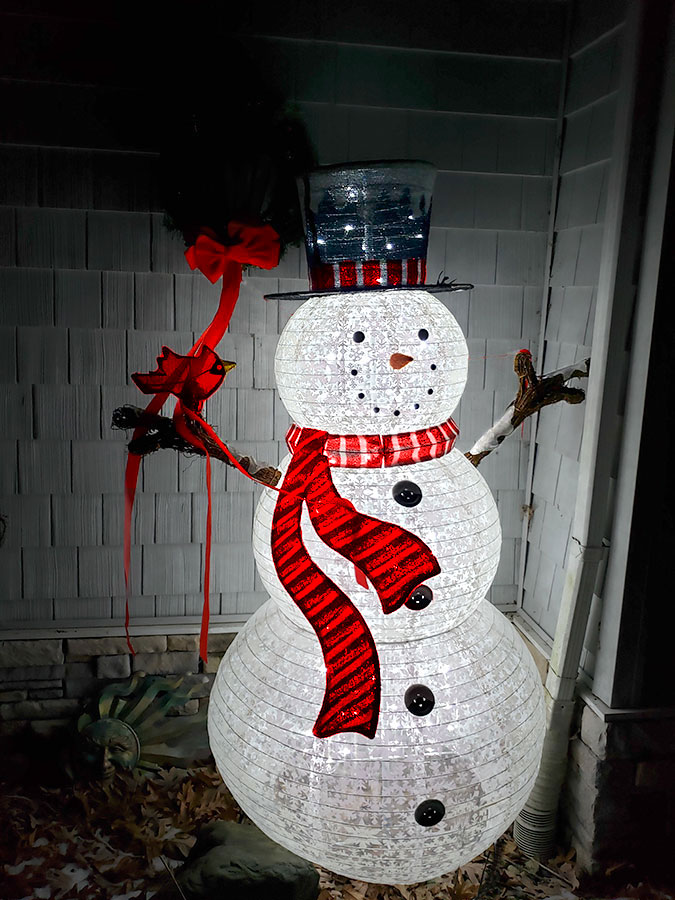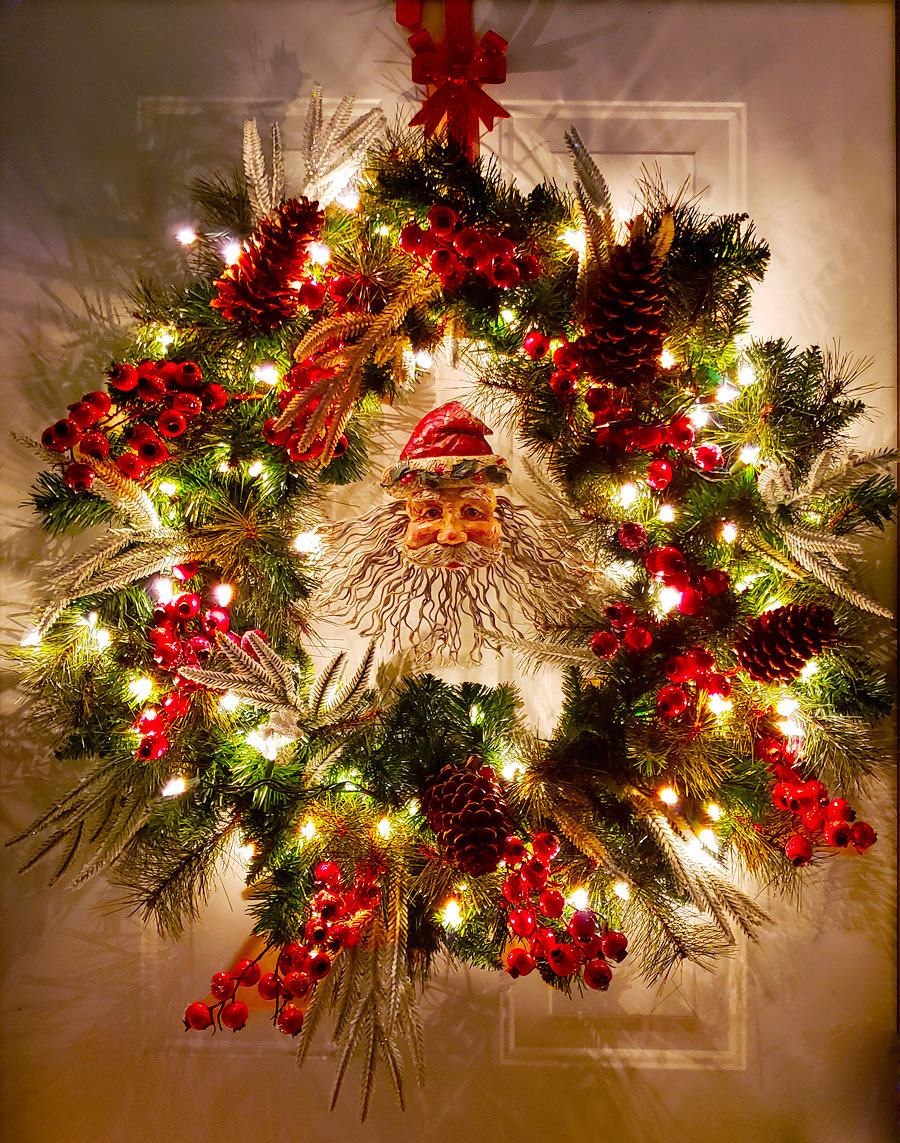 Tree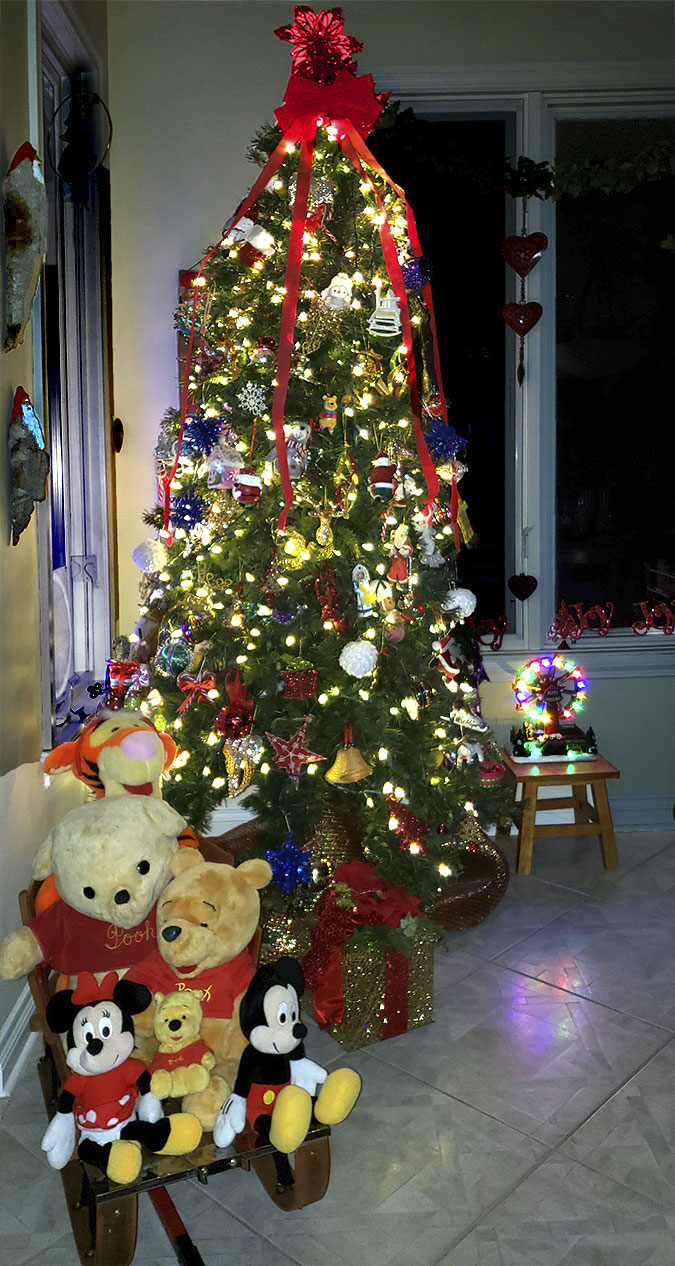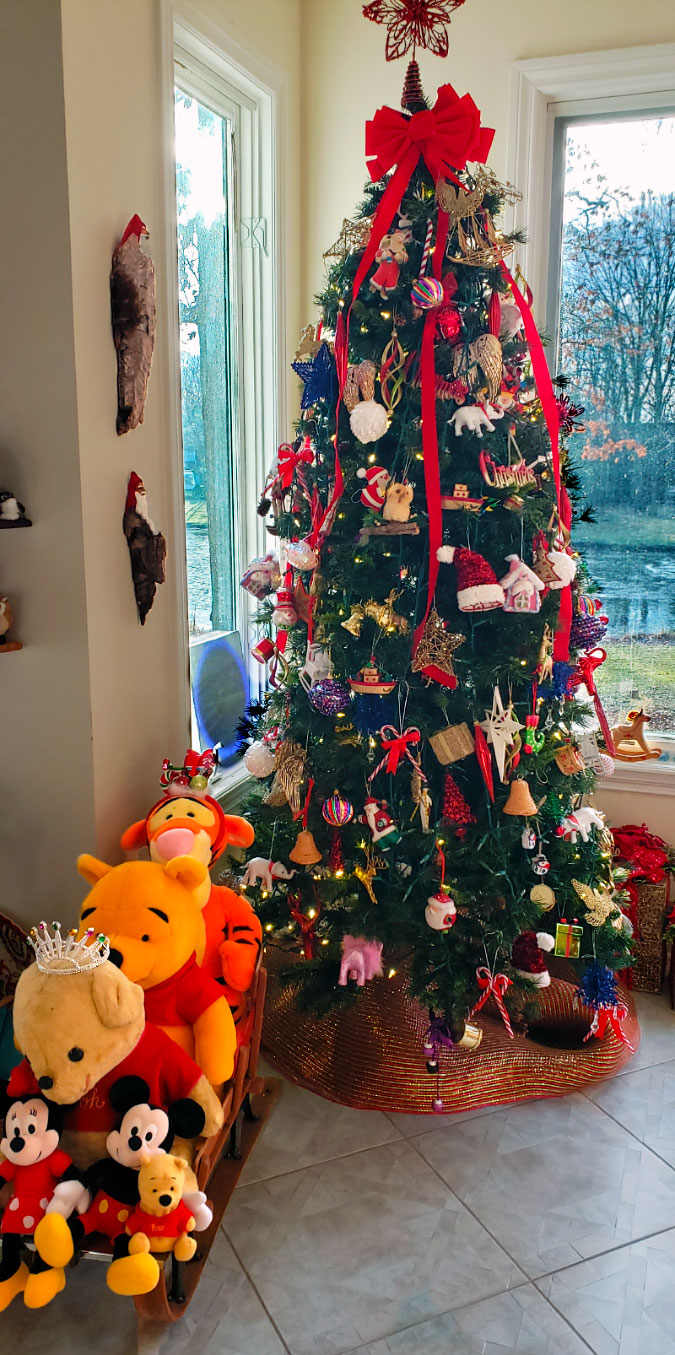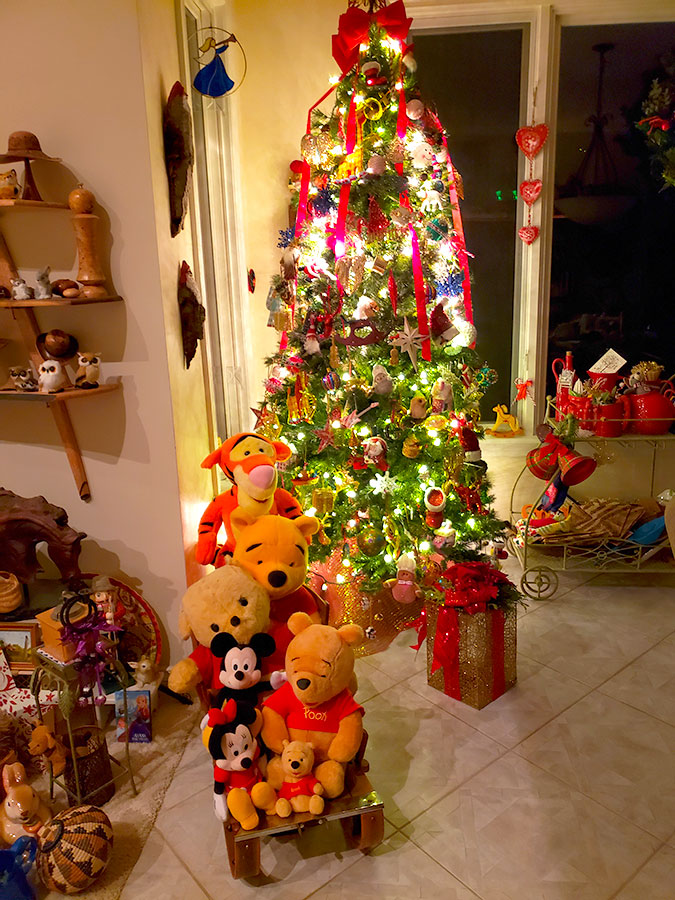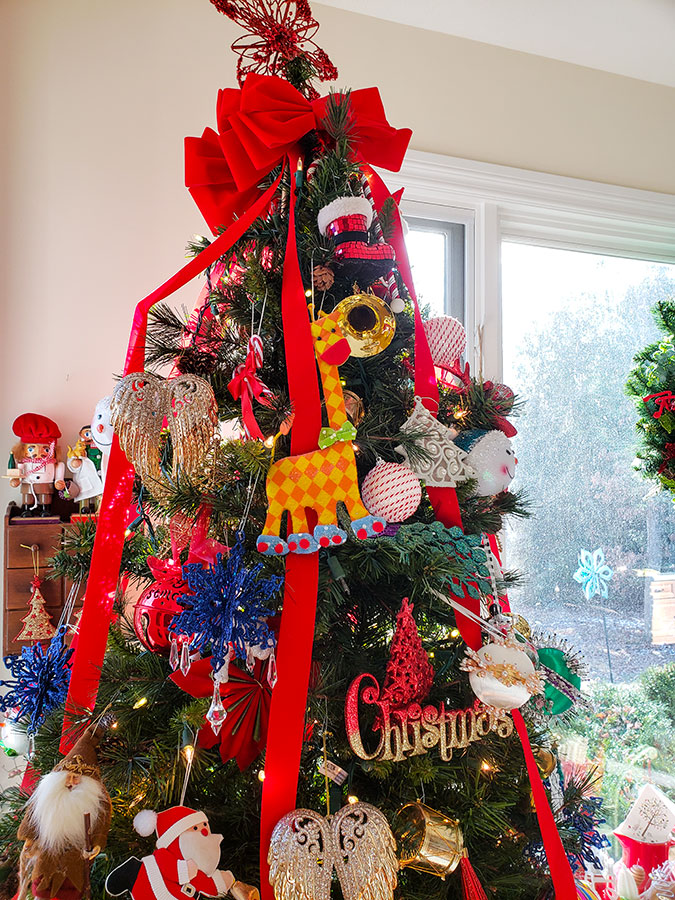 Music Room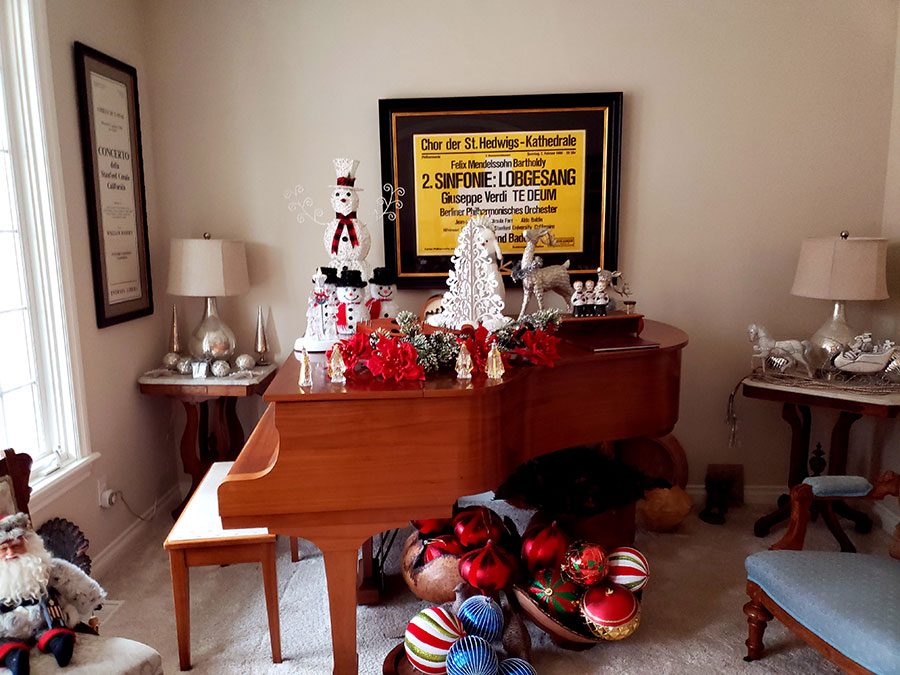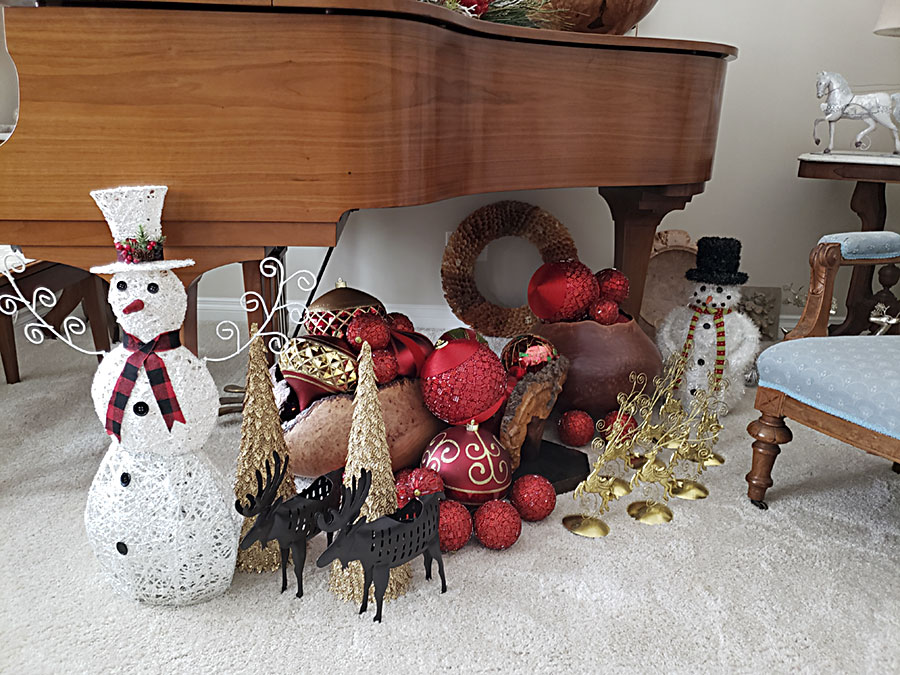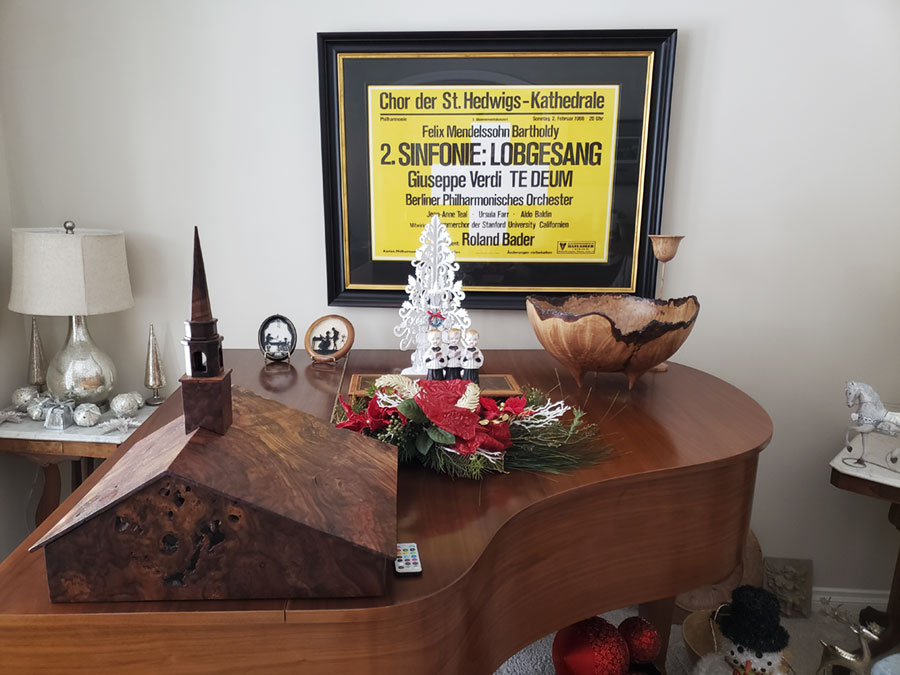 David's stunning claro walnut burl lighted Church he made for our Christmas, 2019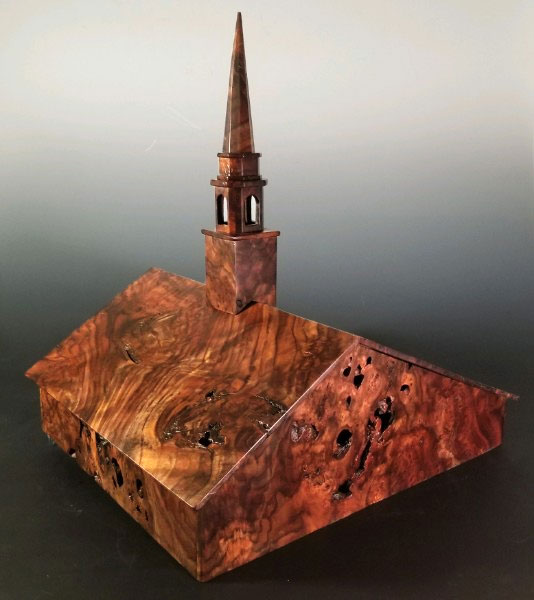 Hand Carved 5¼-inch Olive Wood - Mary, Joseph, and the Babe
Purchased at Manger Square in Bethlehem, Christmas Eve, 1985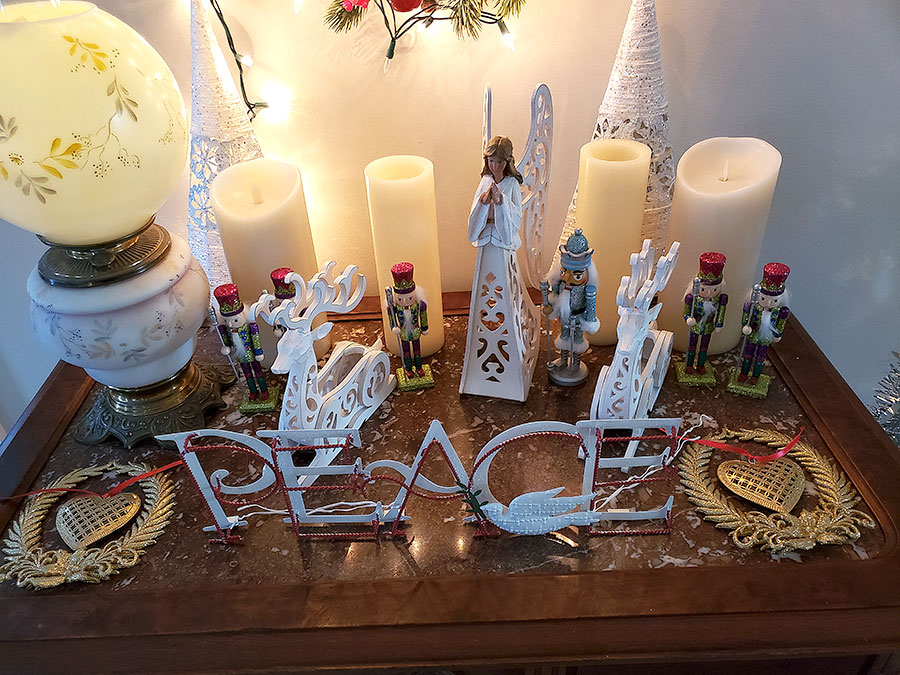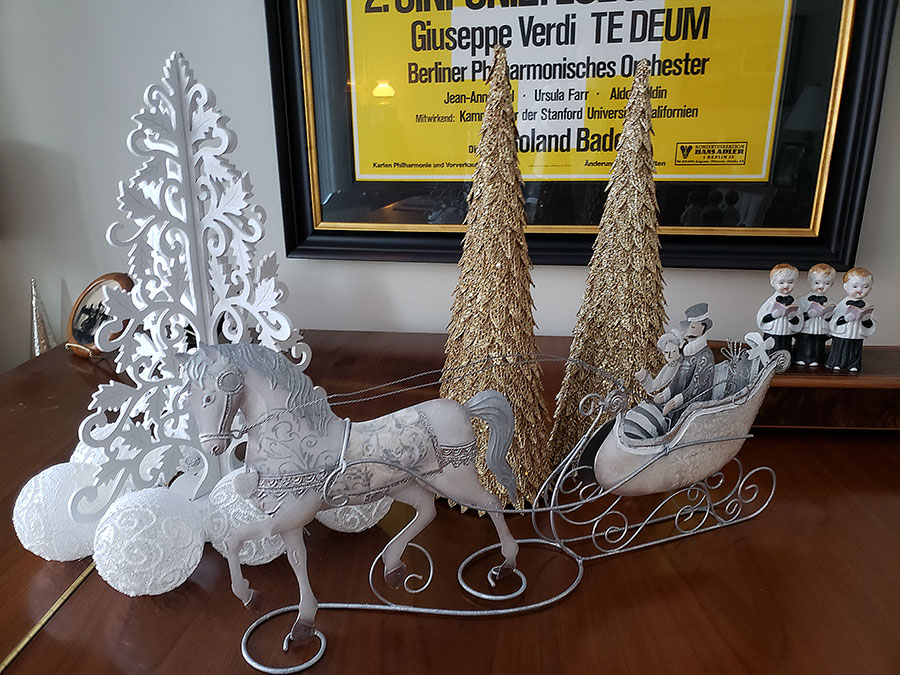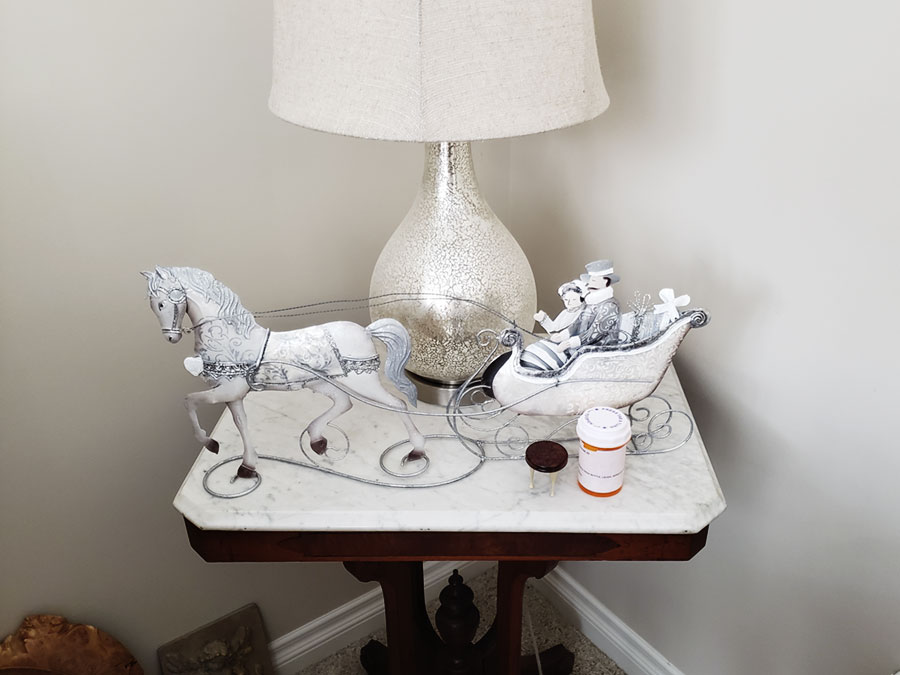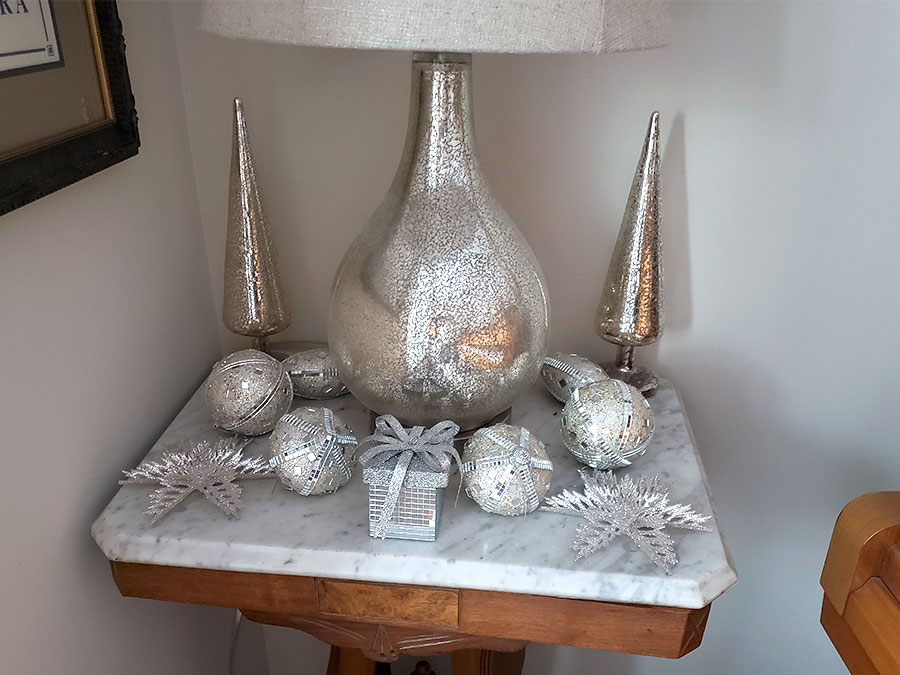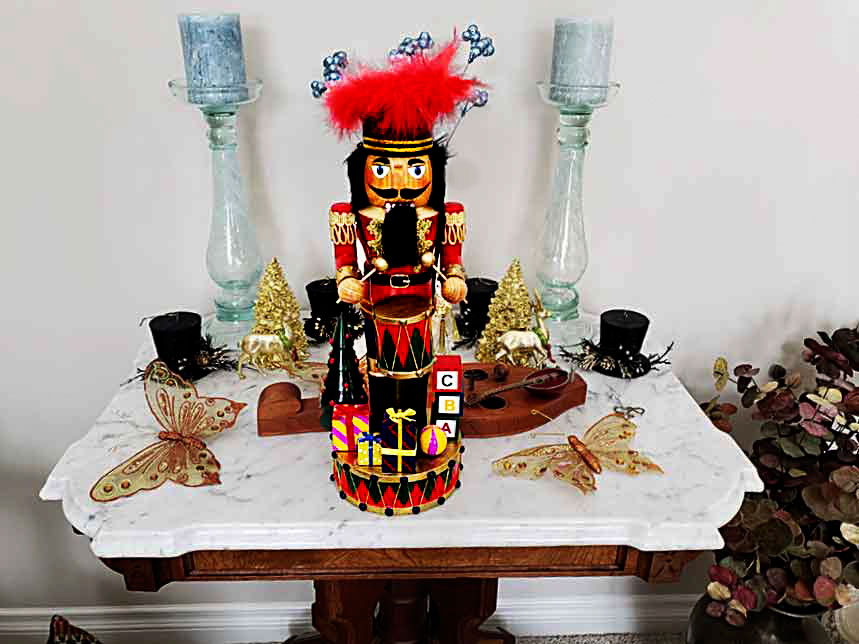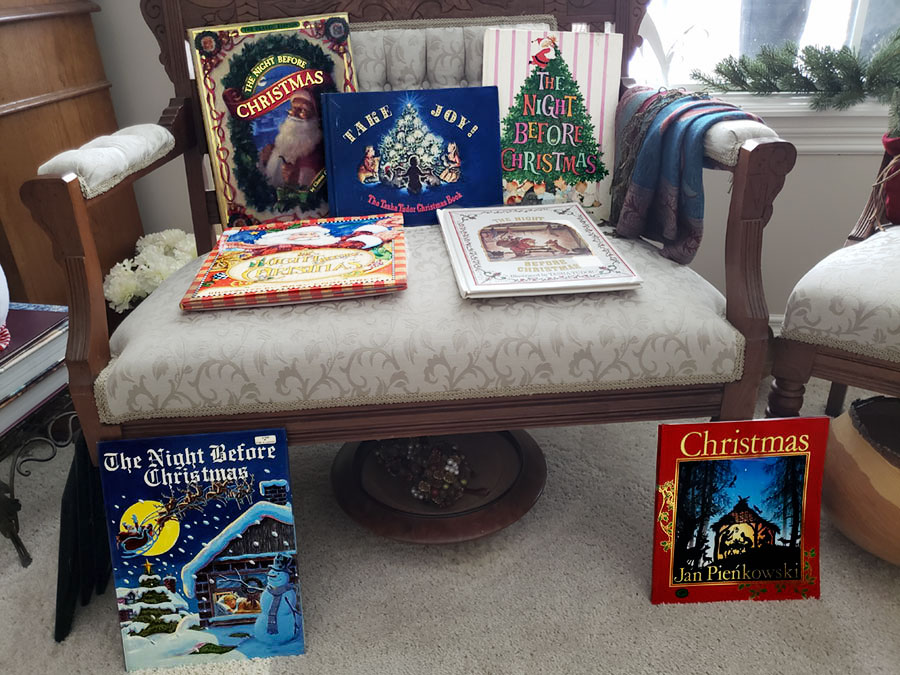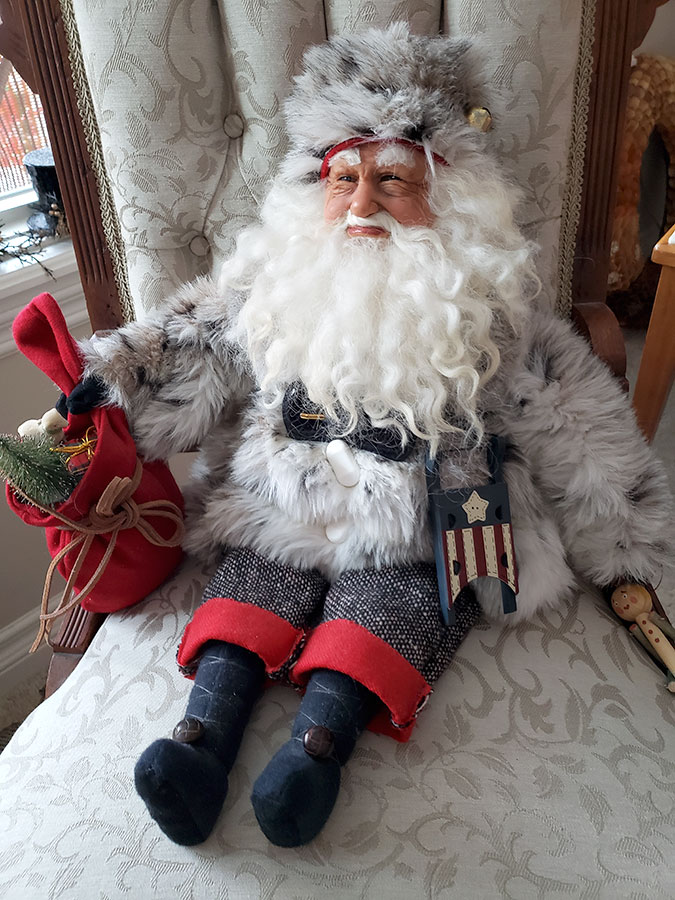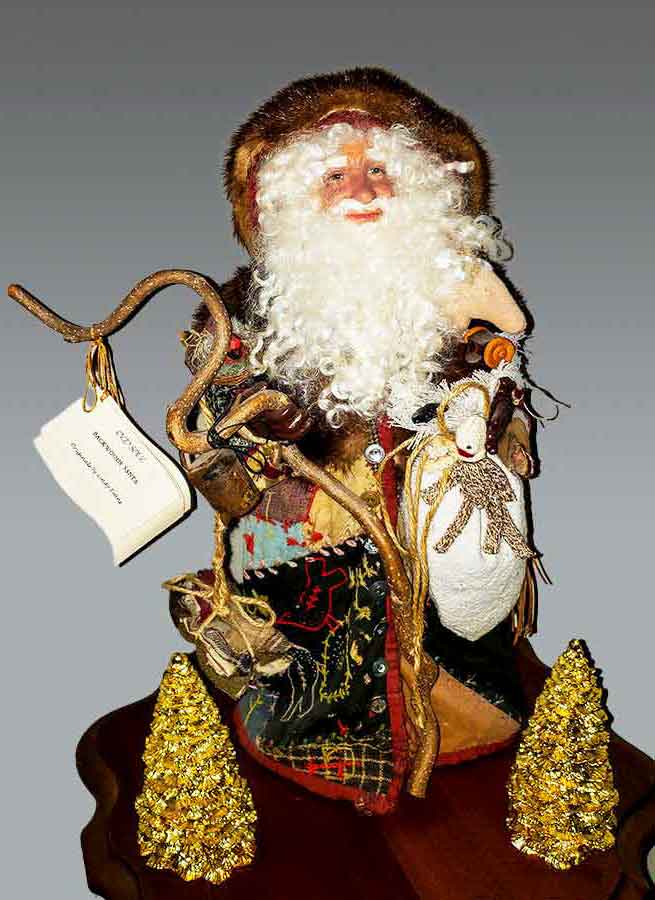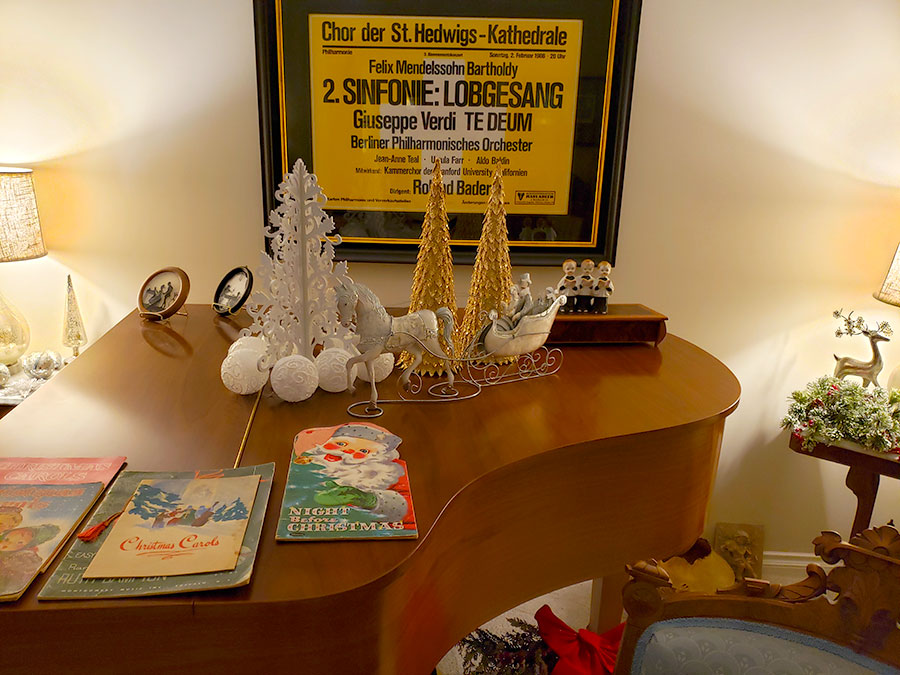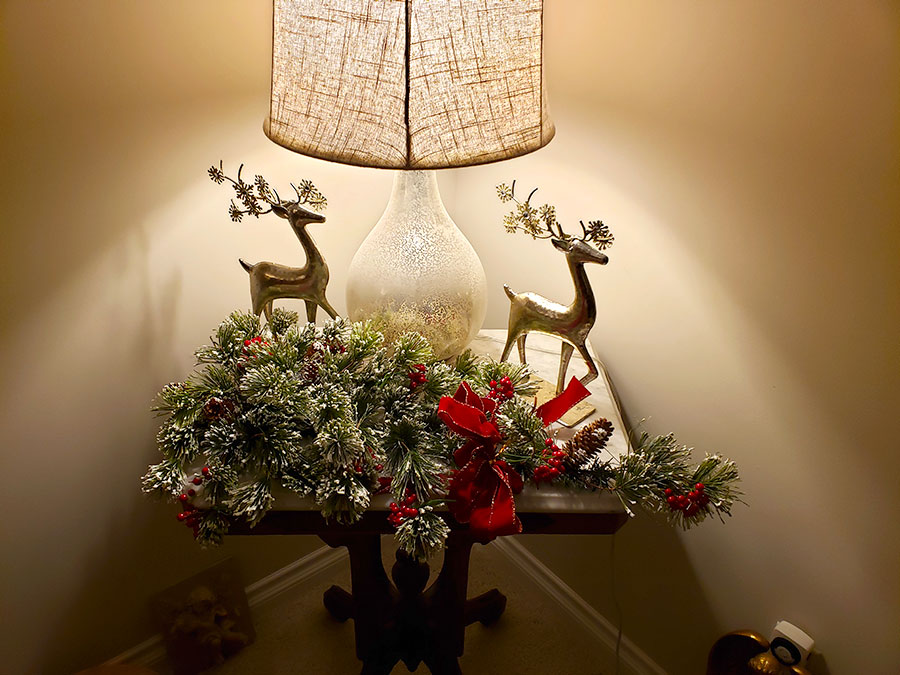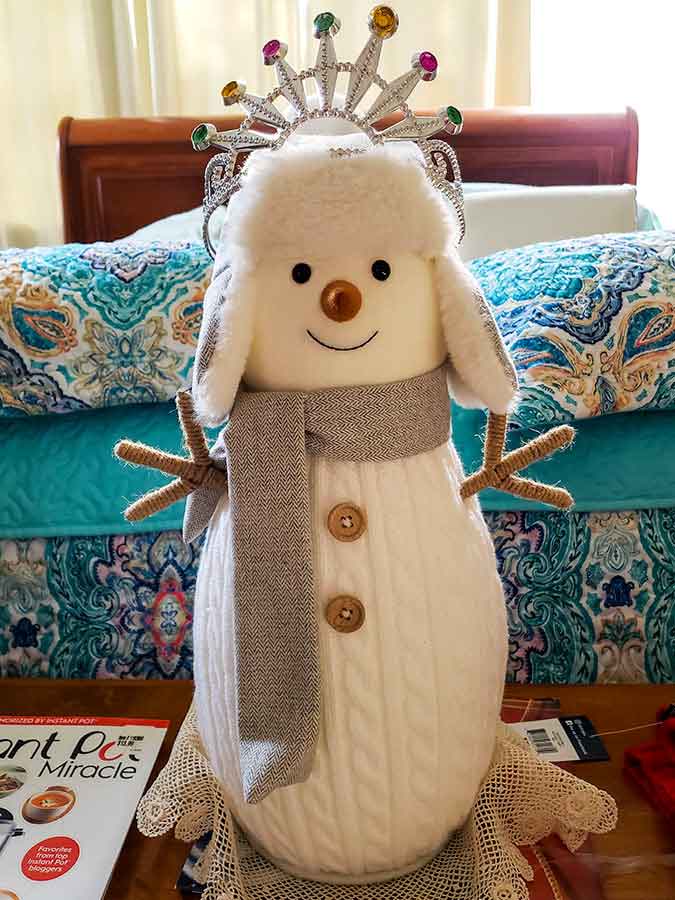 Dining Room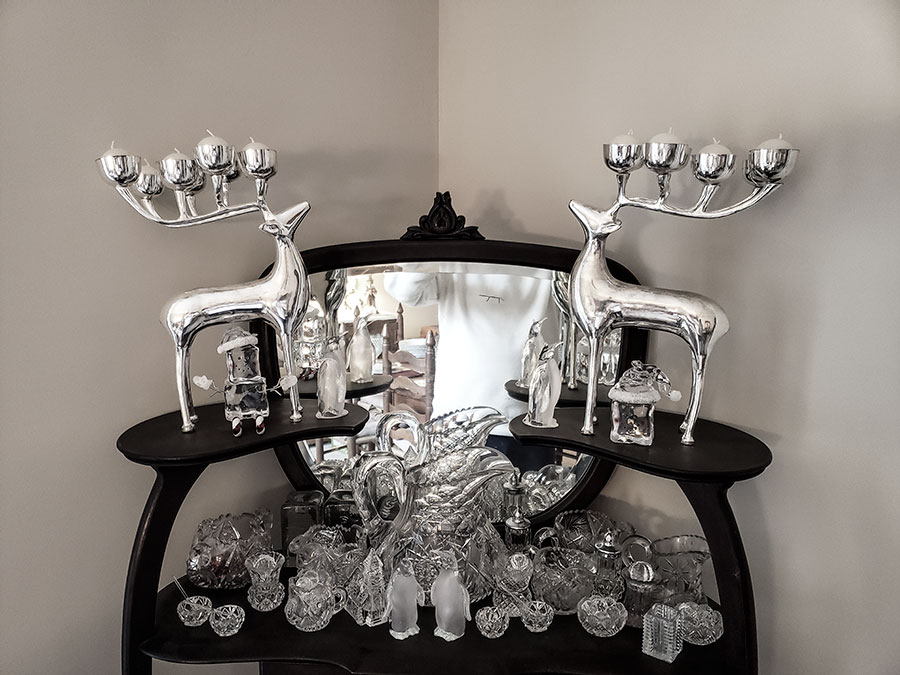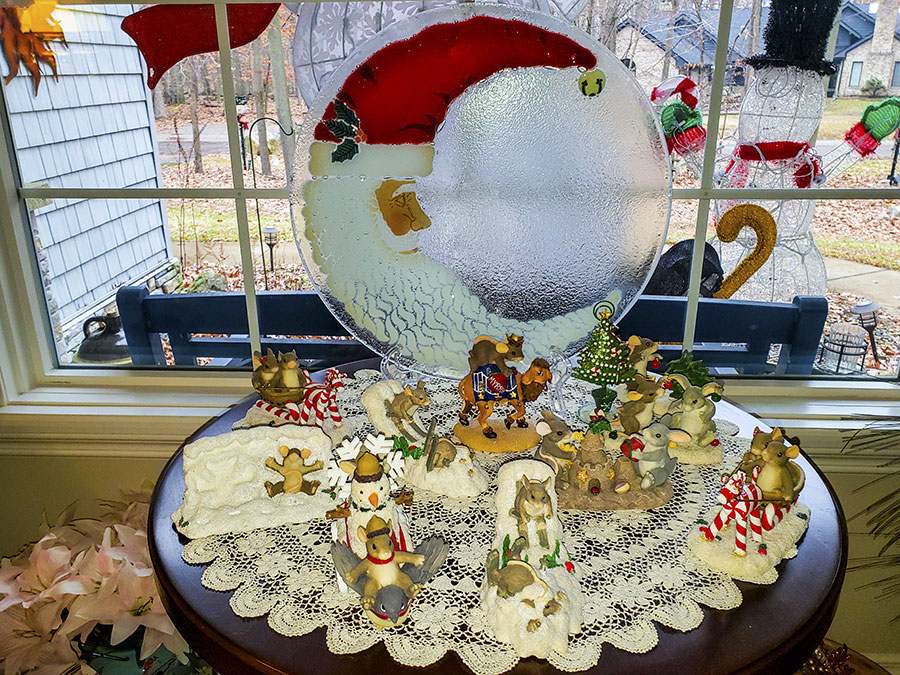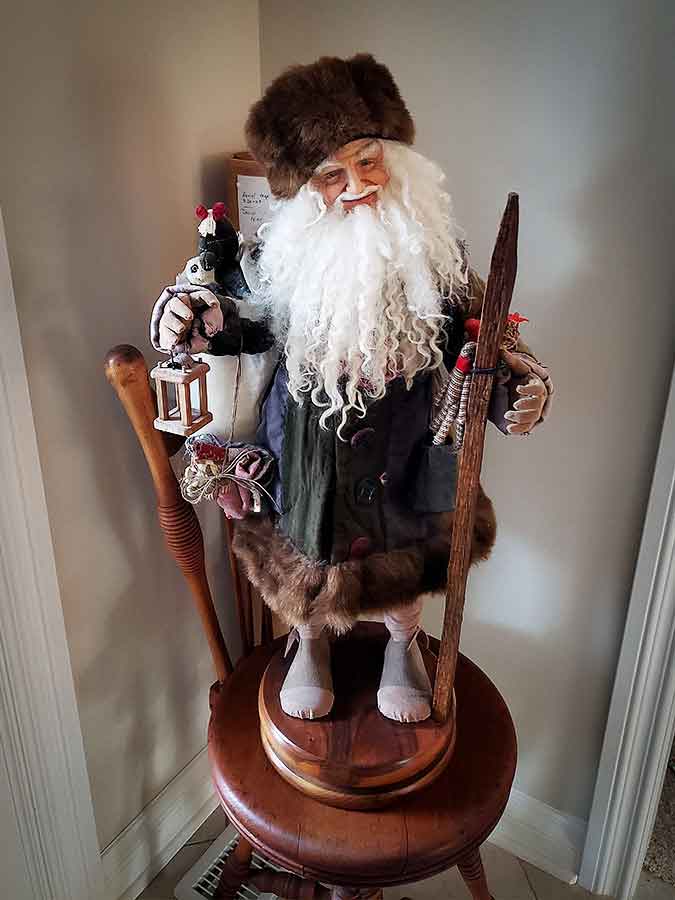 Clocks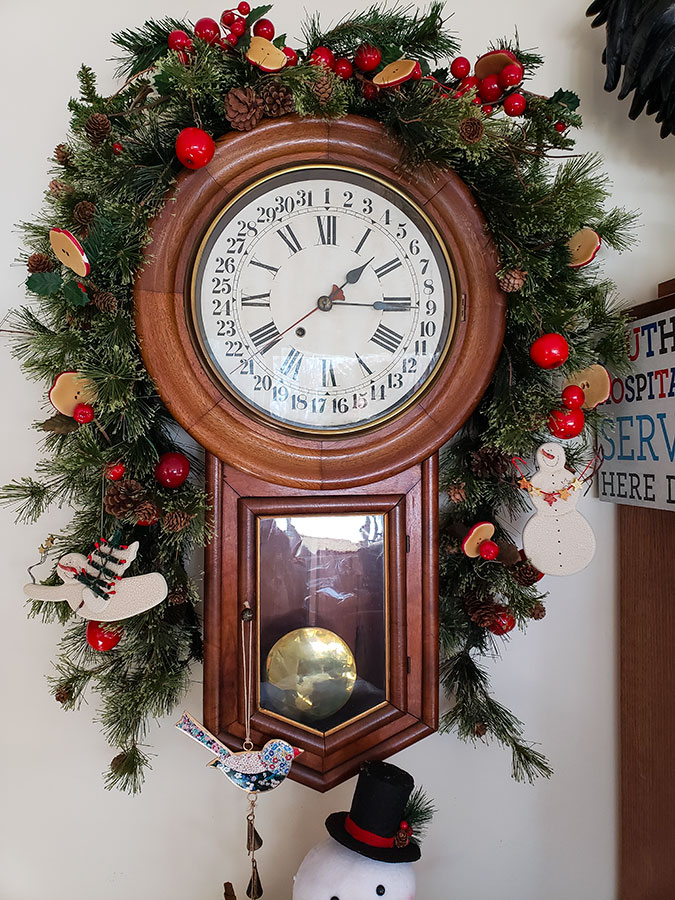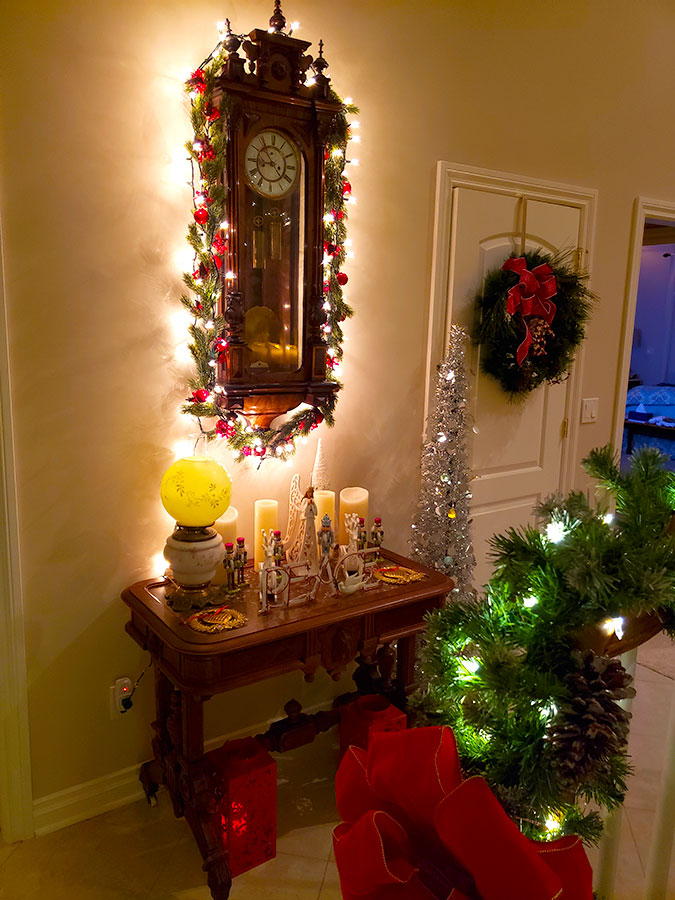 Living Room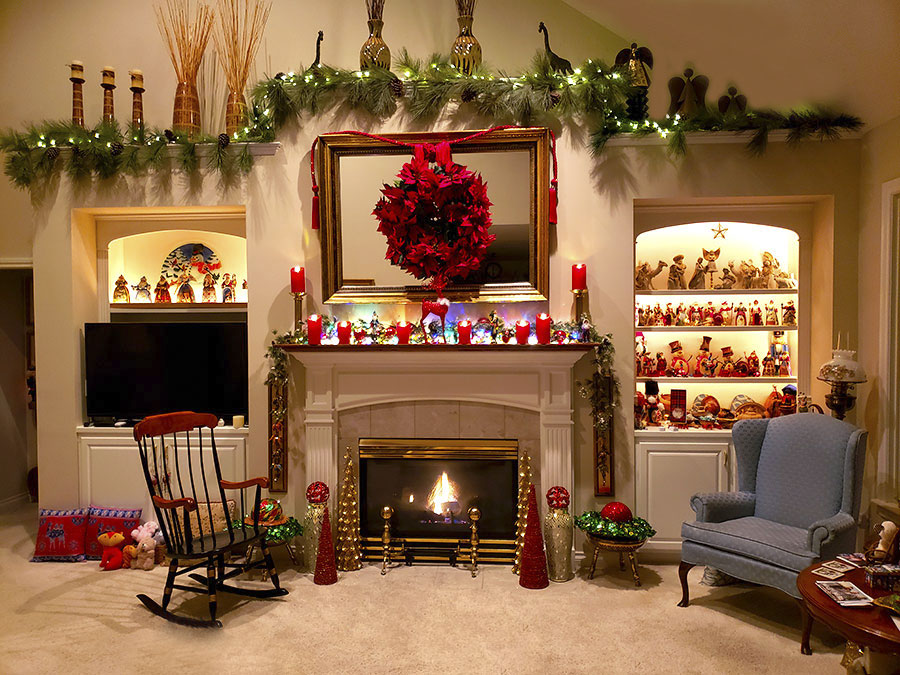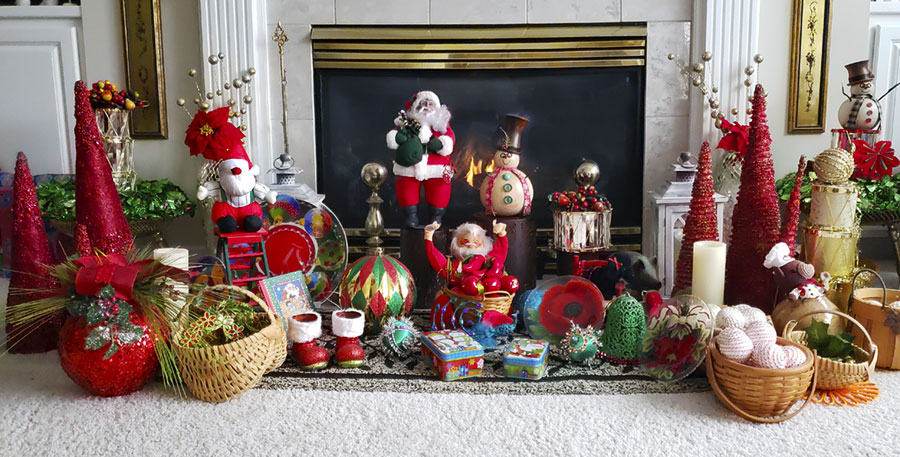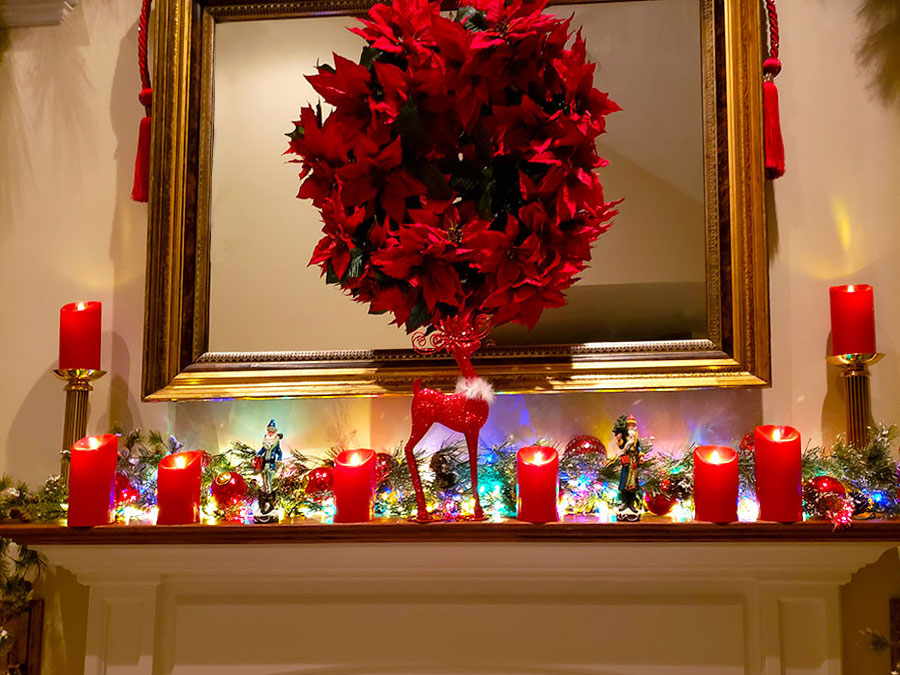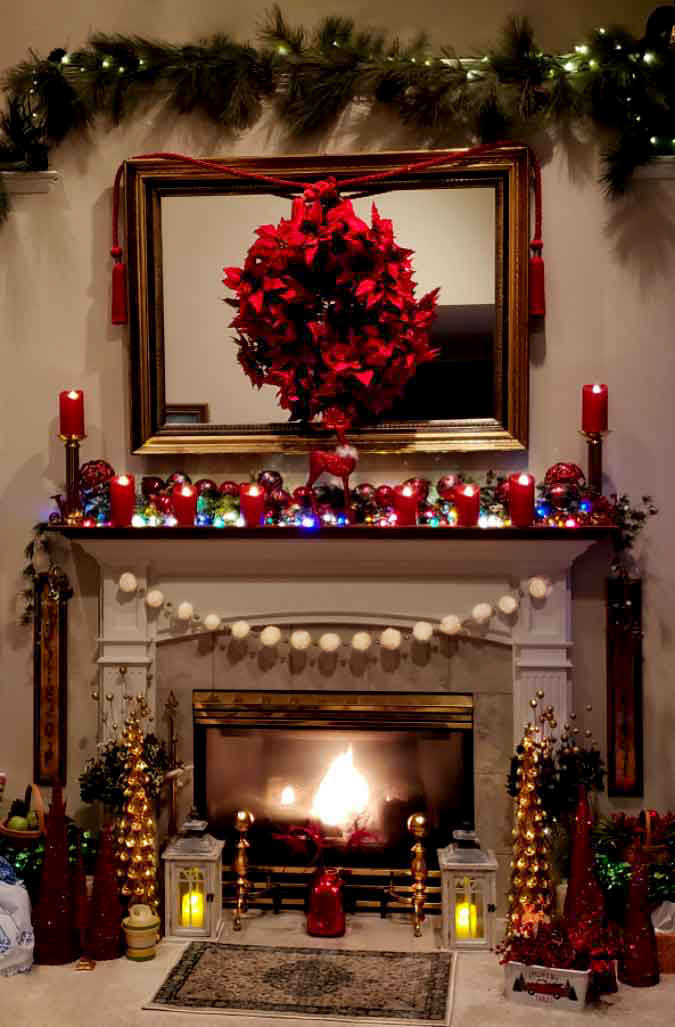 Old photo of decorations over the fireplace. (Phyllis won't let me climb a ladder anymore!)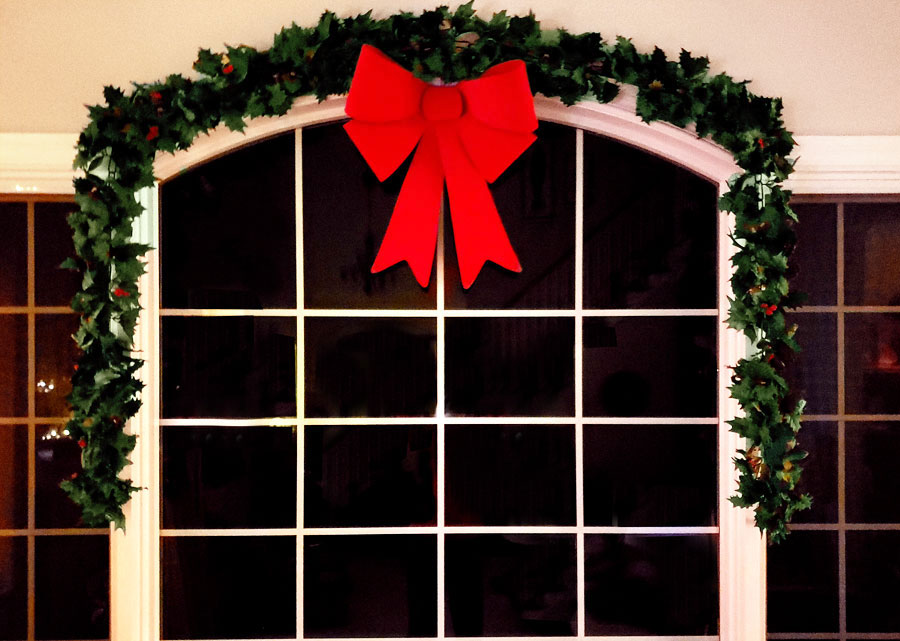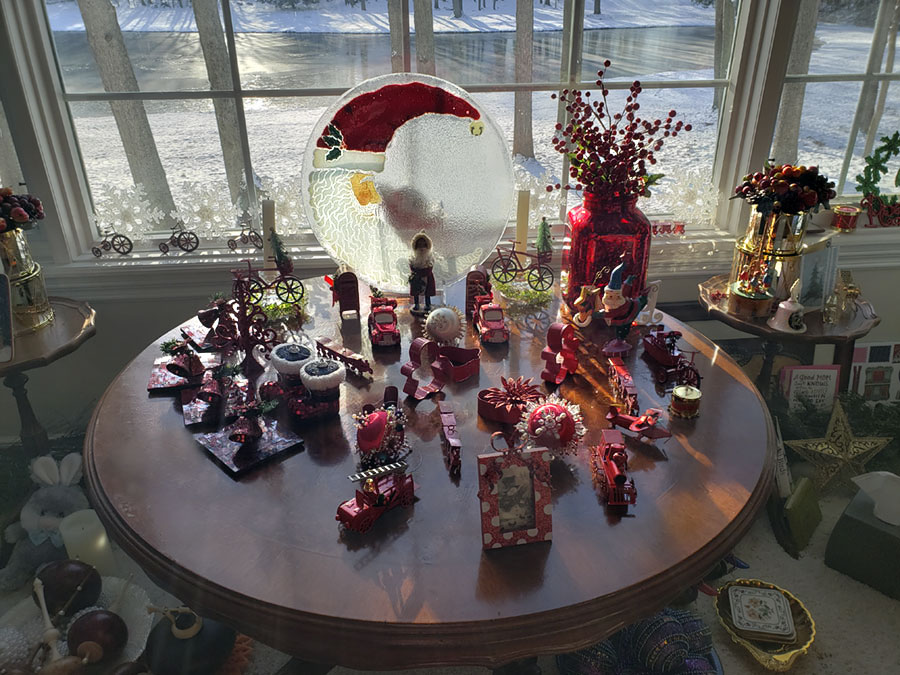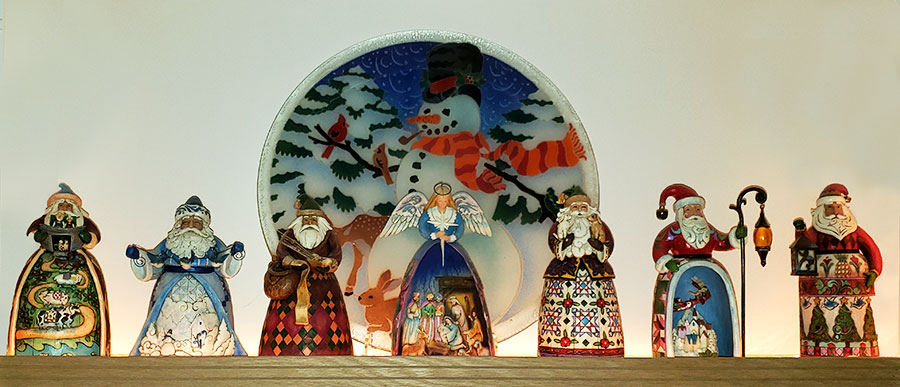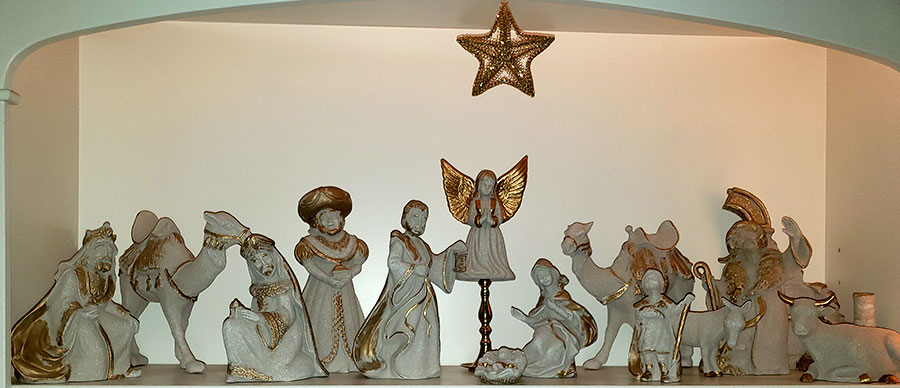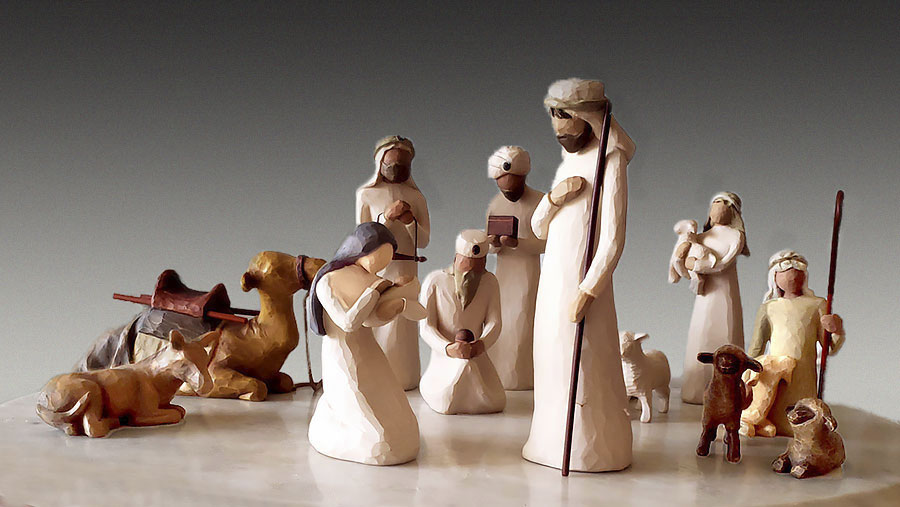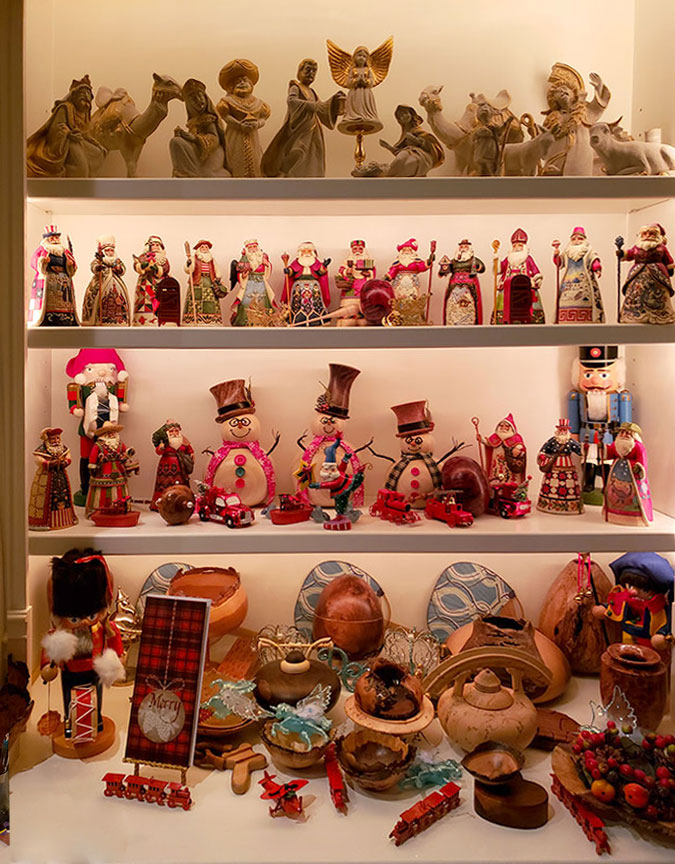 Fun snowmen made by Chris Ramsey

Chris Ramsey's Gnomes and Snowmen 2021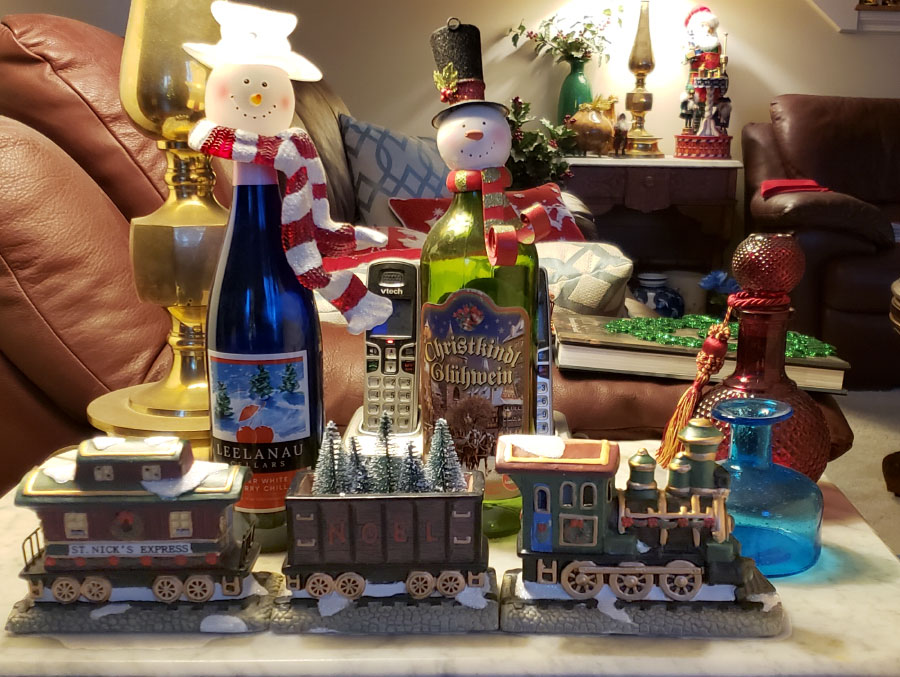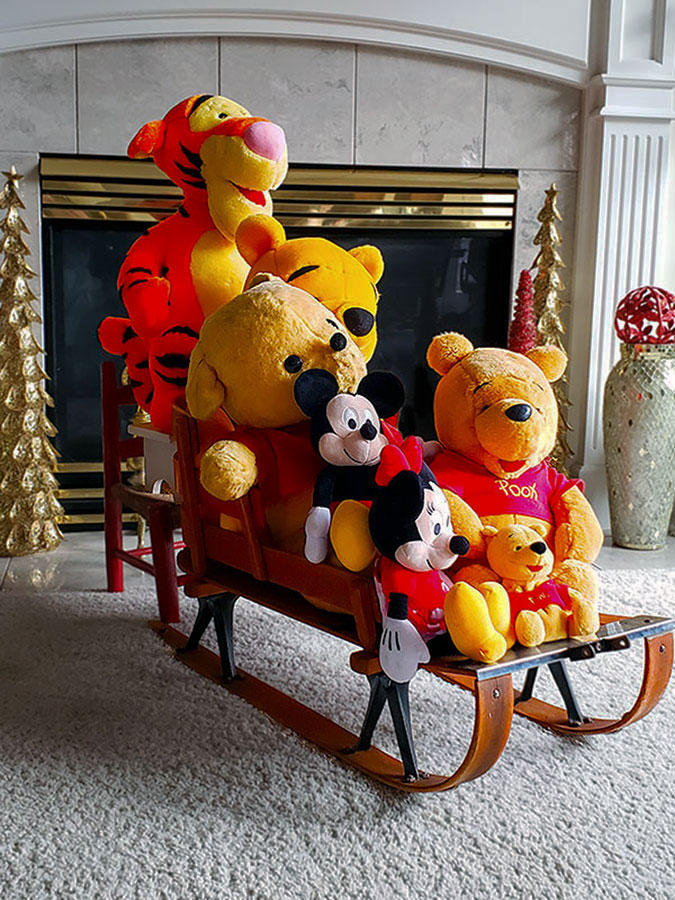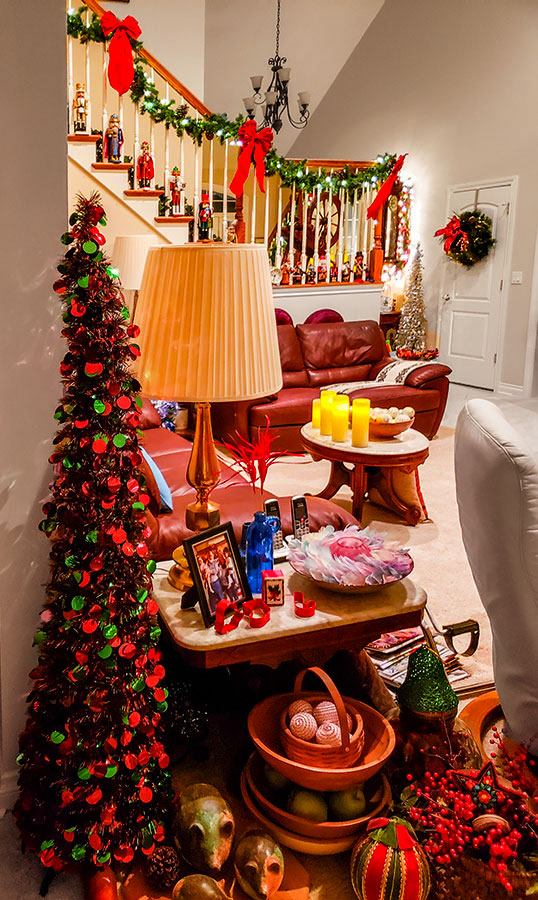 Mouse Tree (three blind mice - with glasses)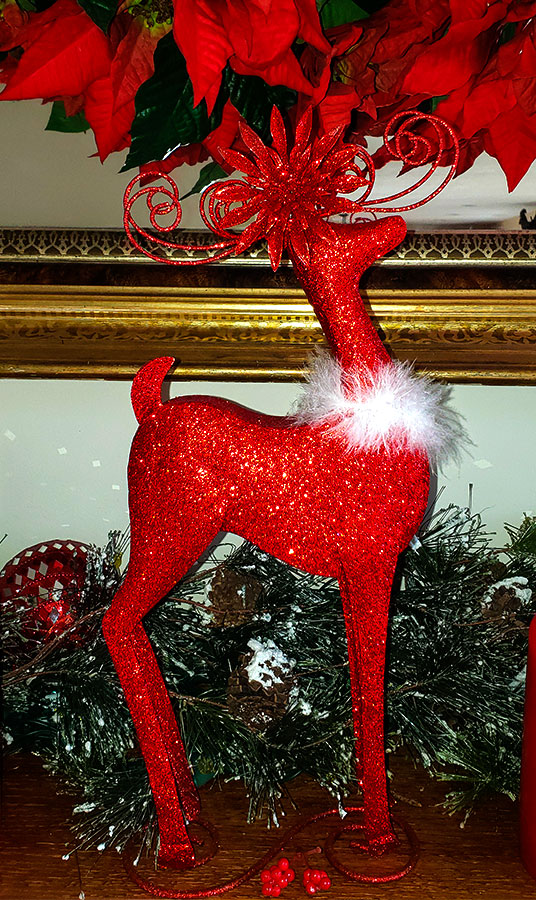 Stairs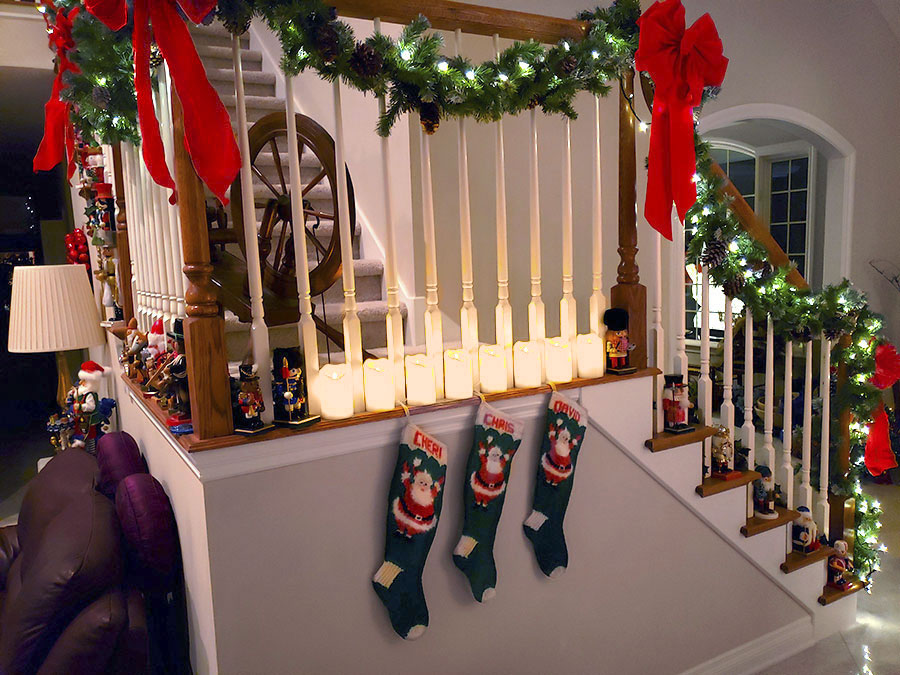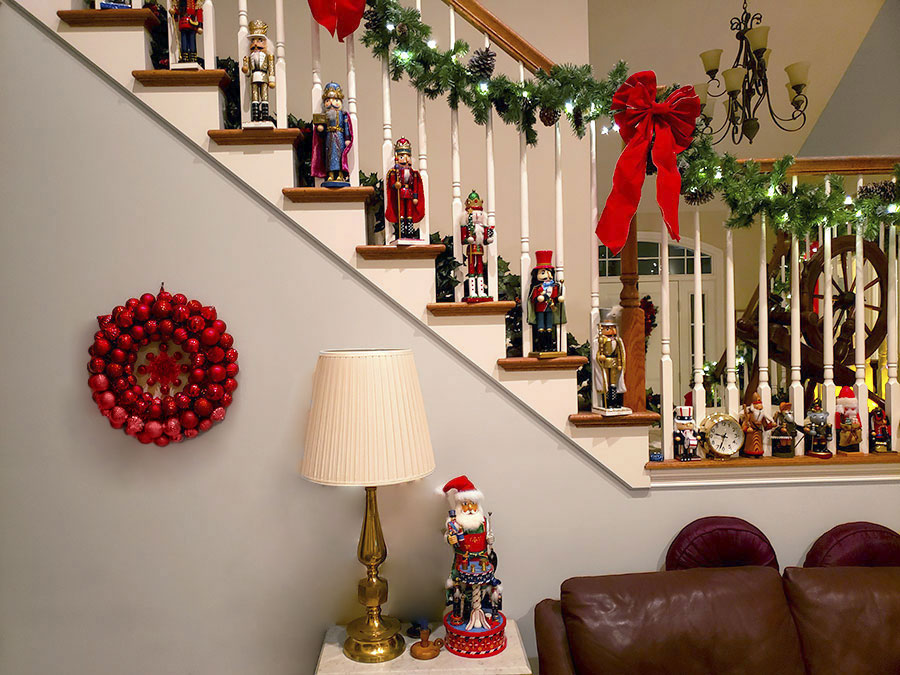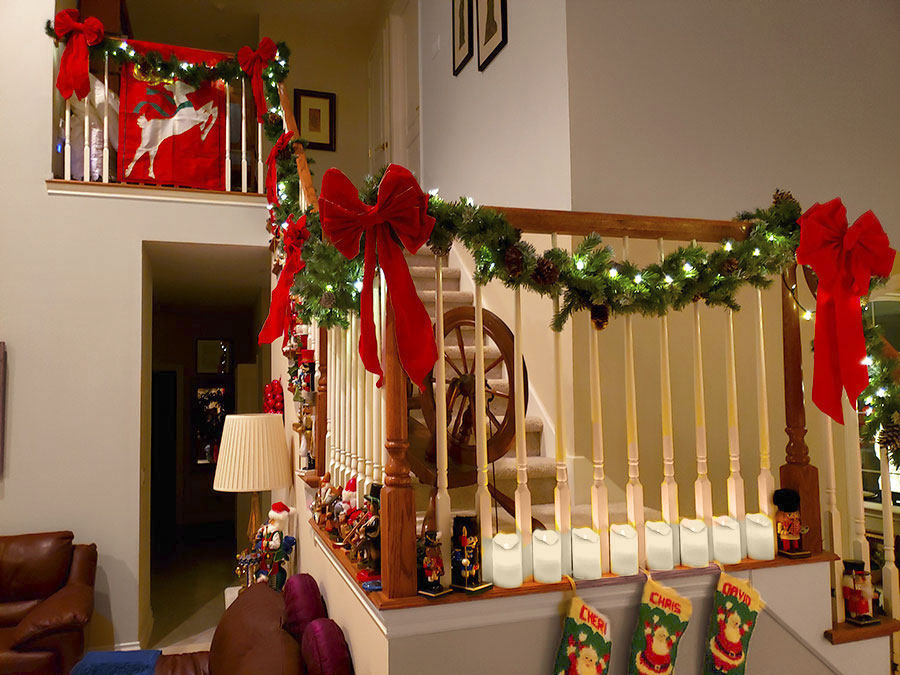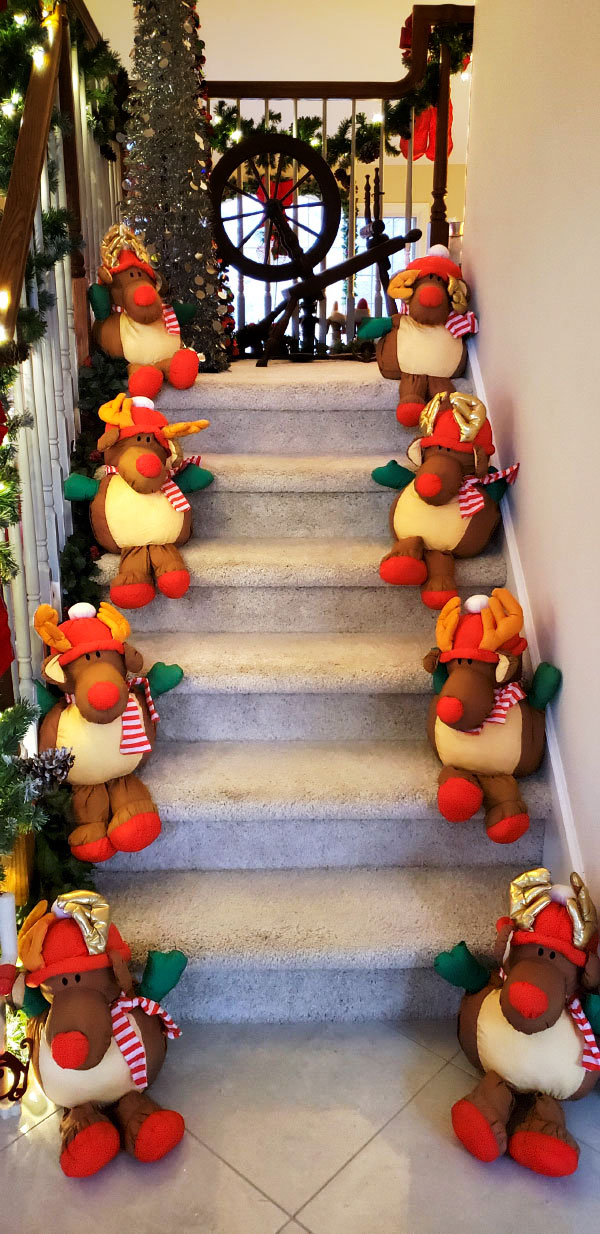 Kitchen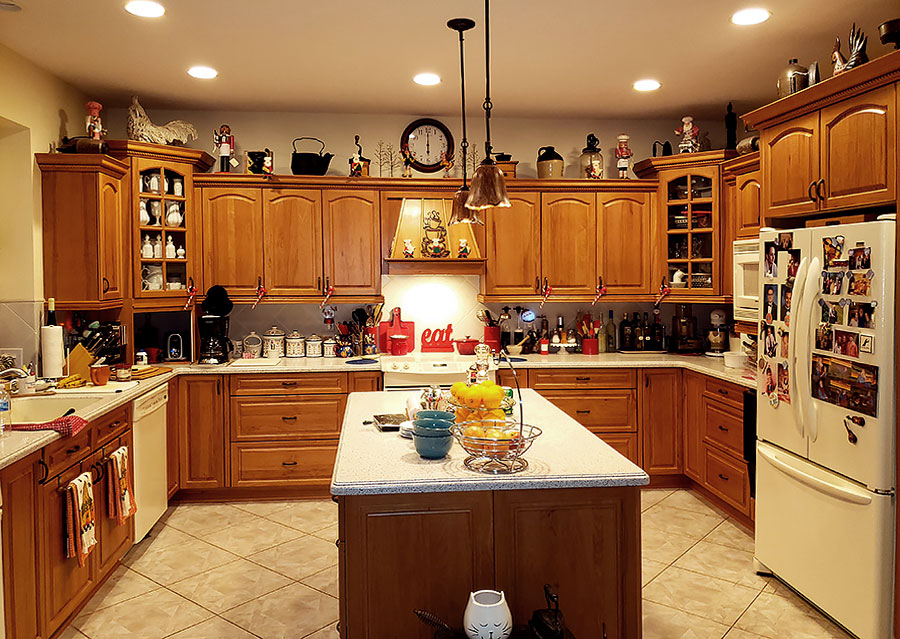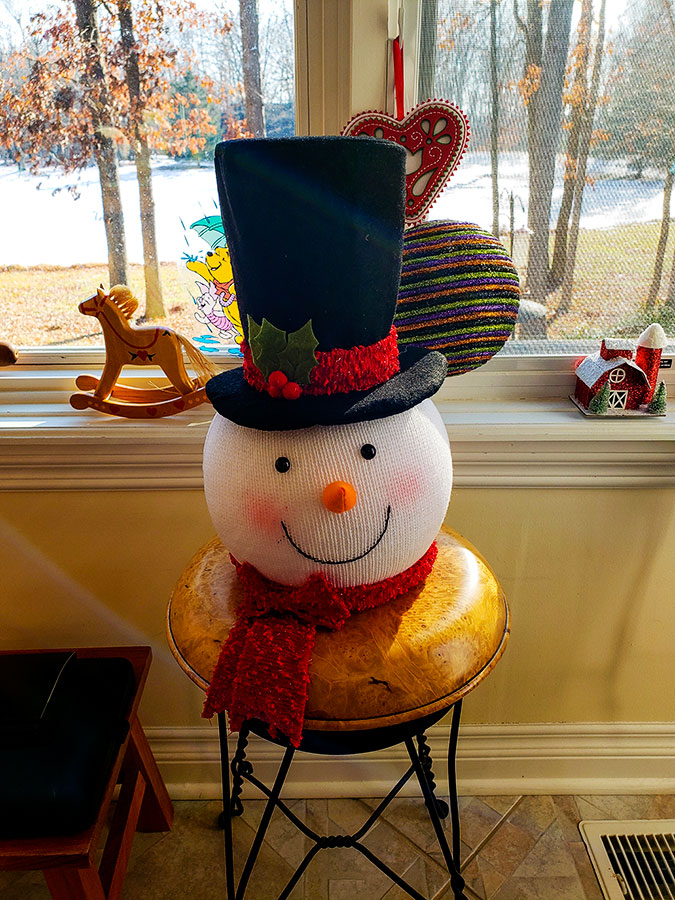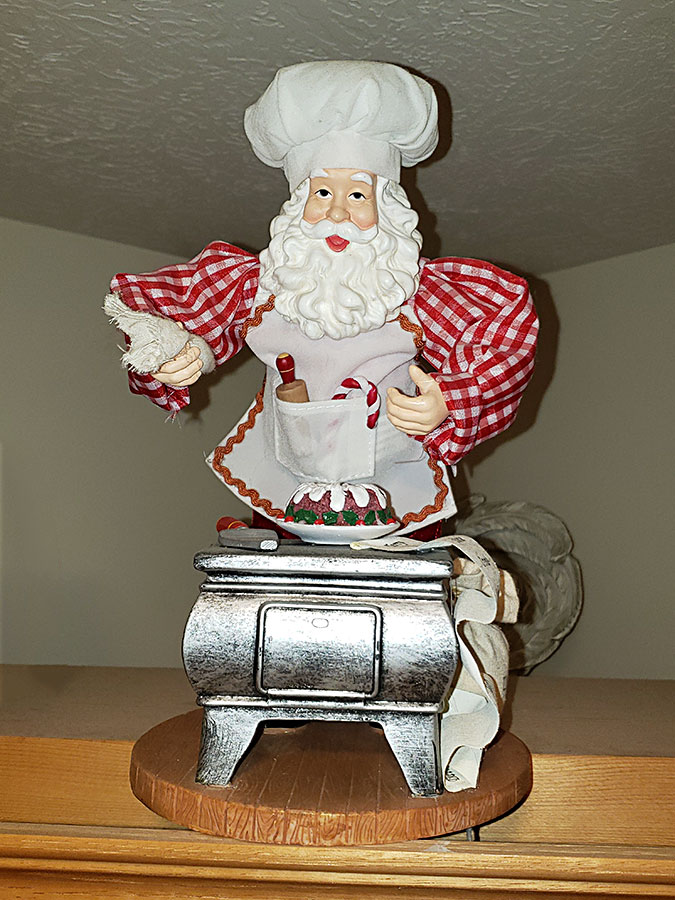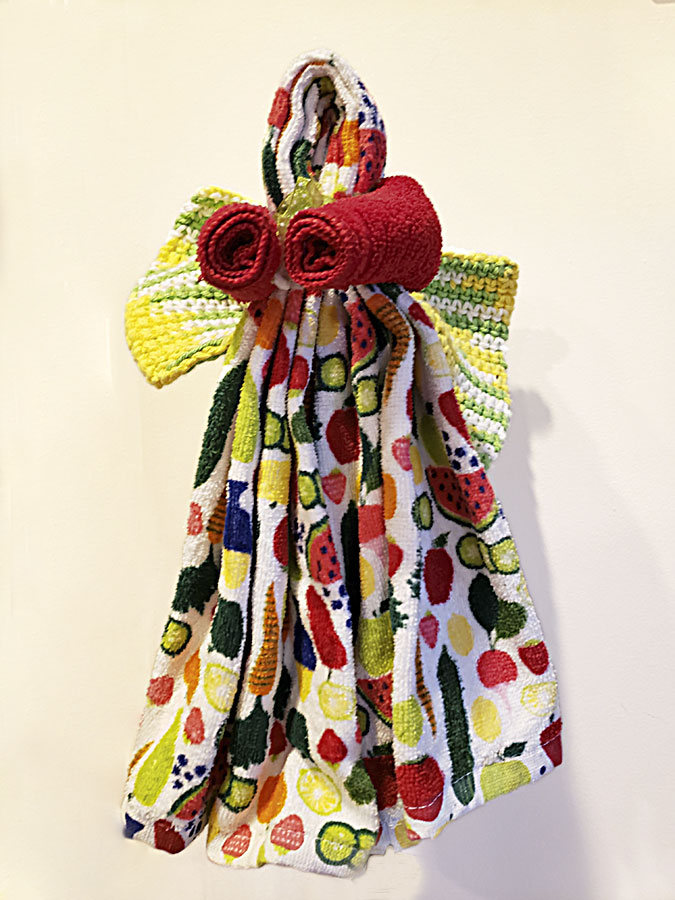 Wreaths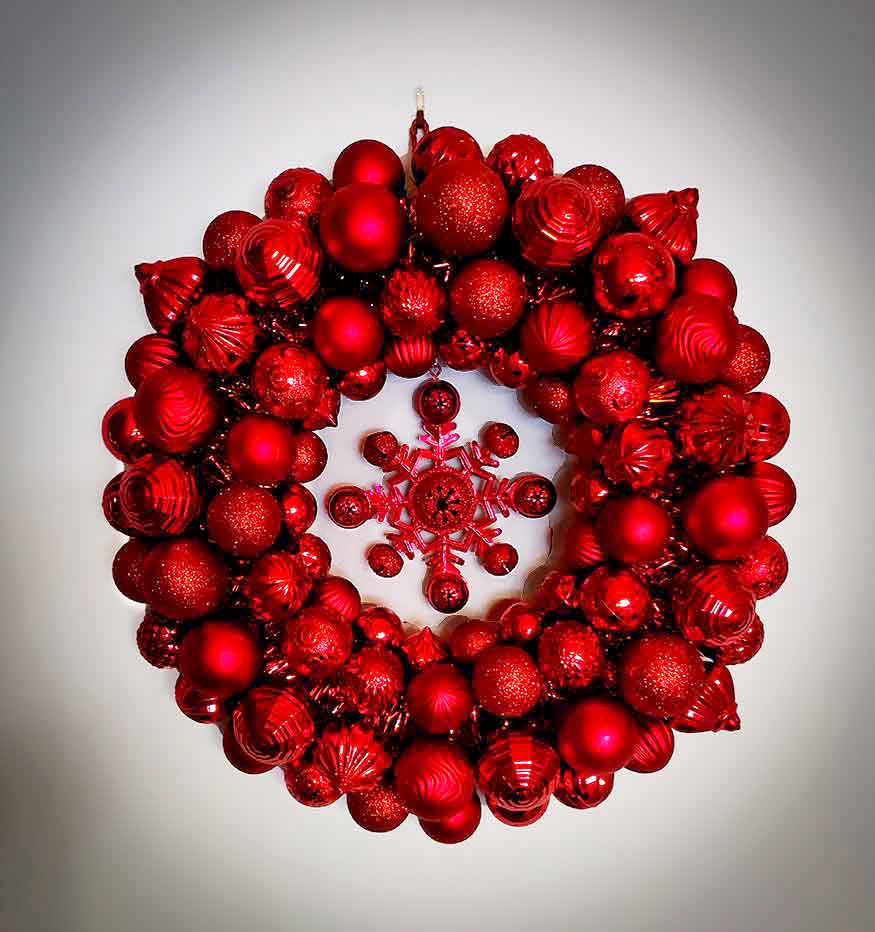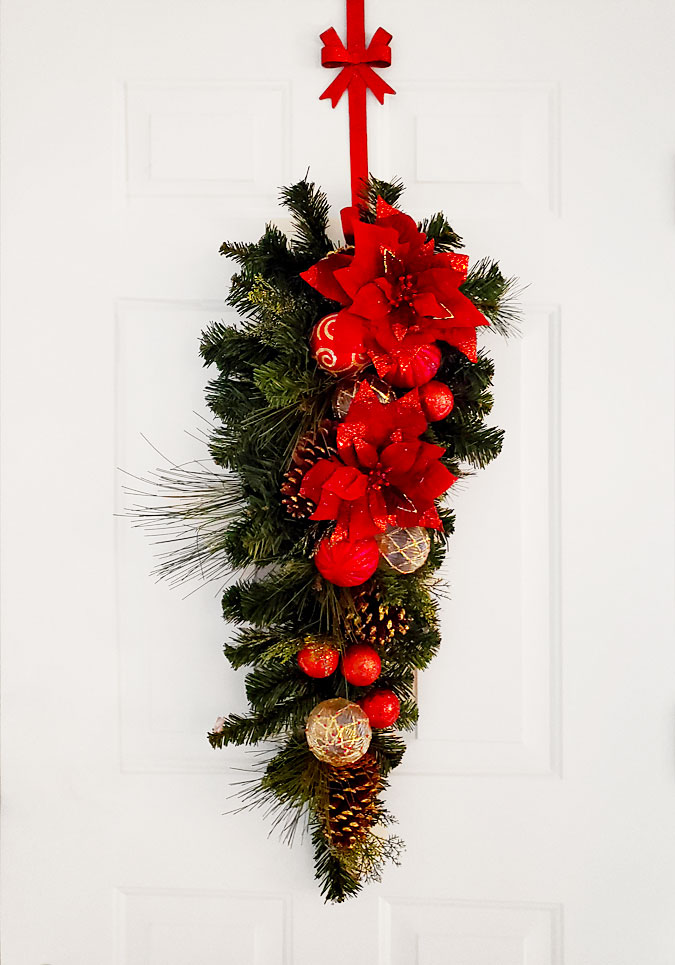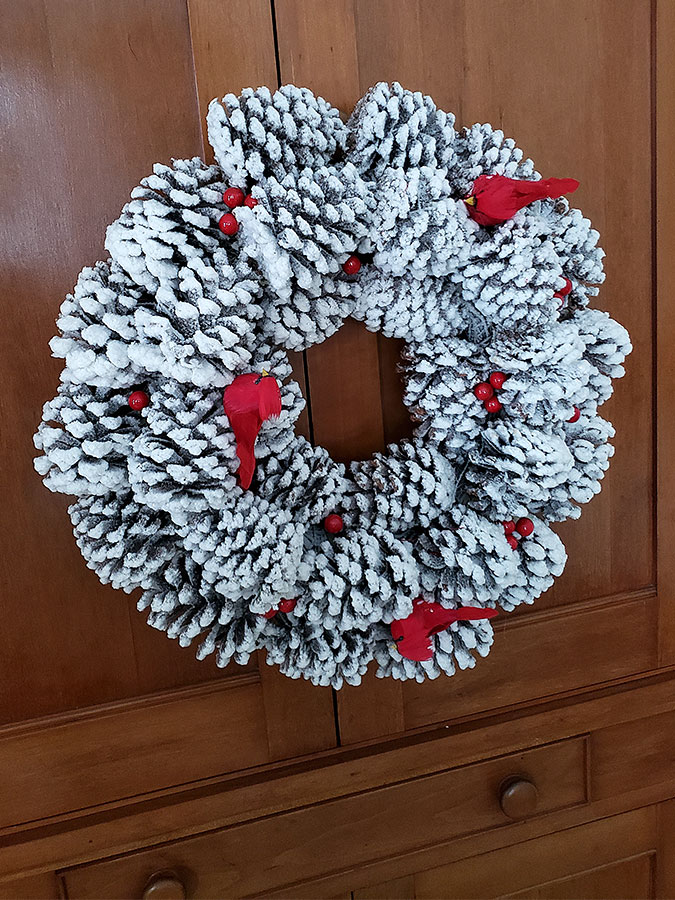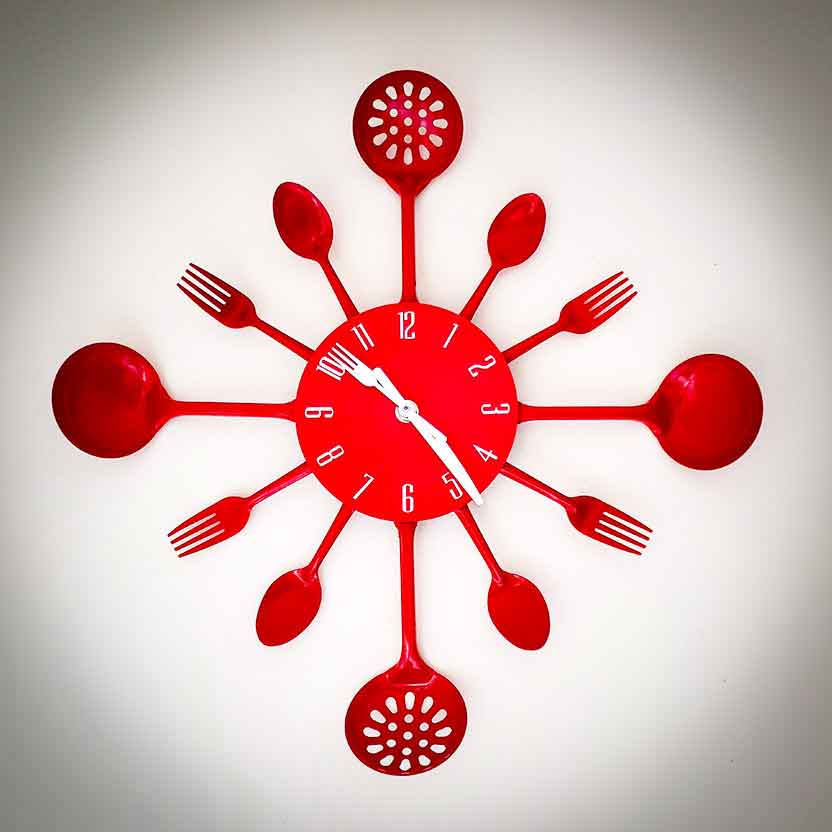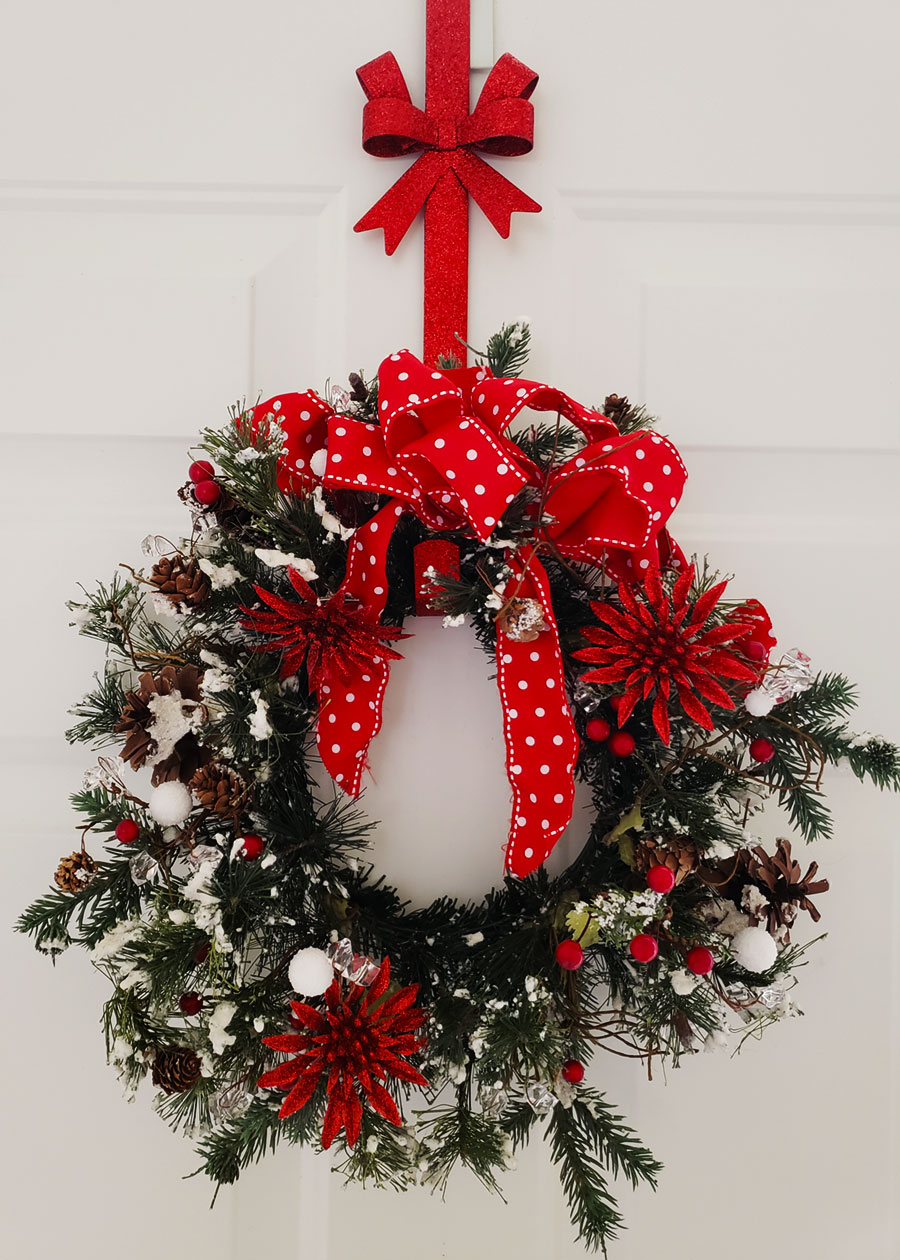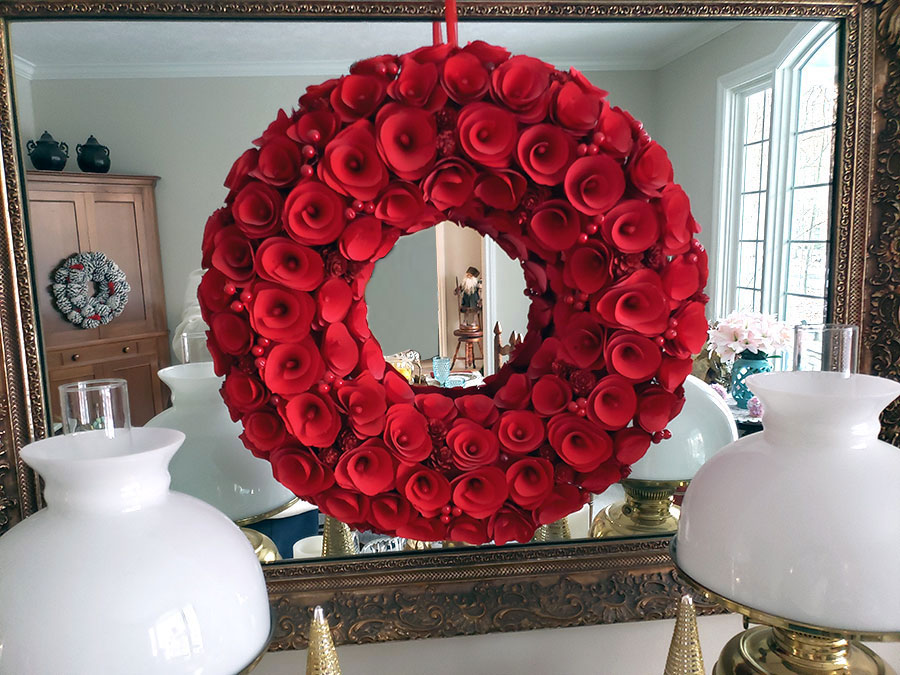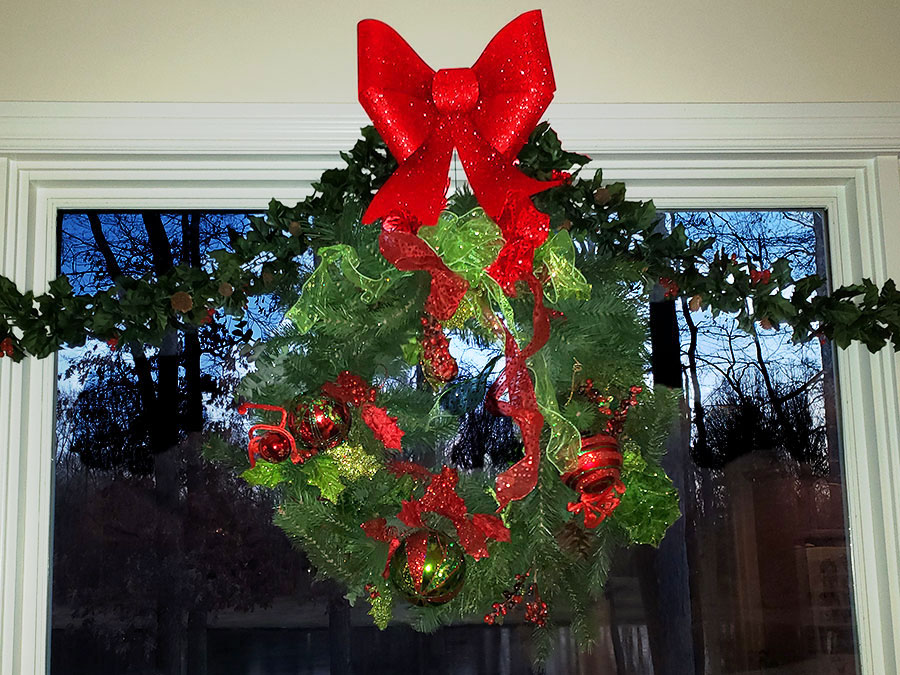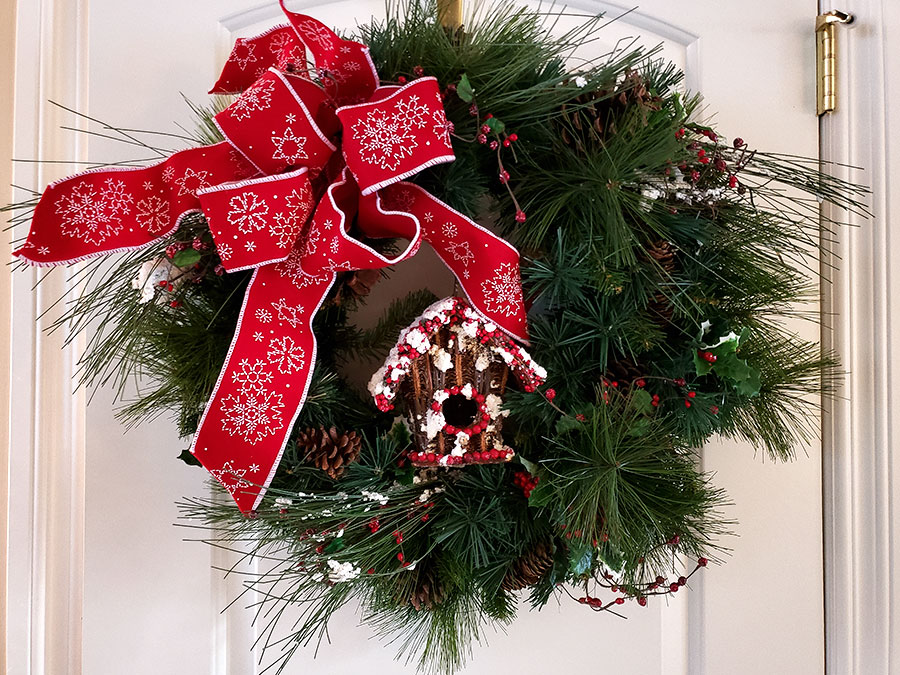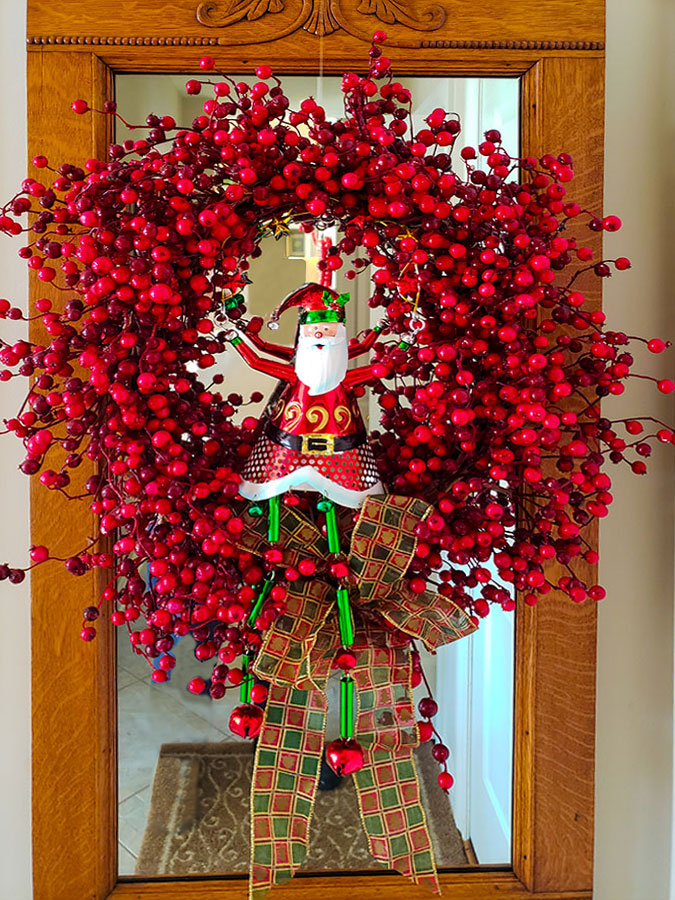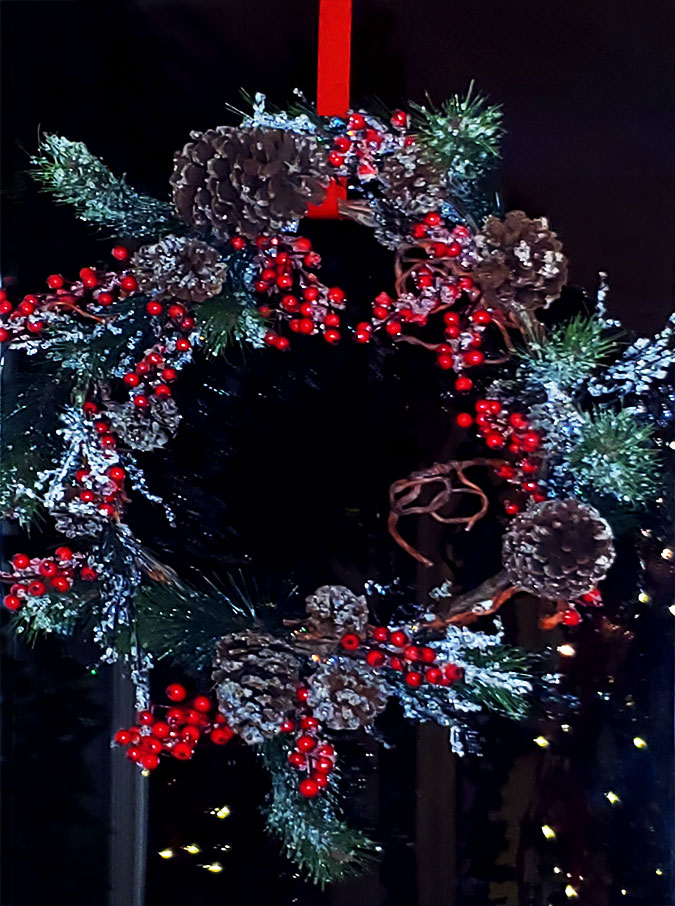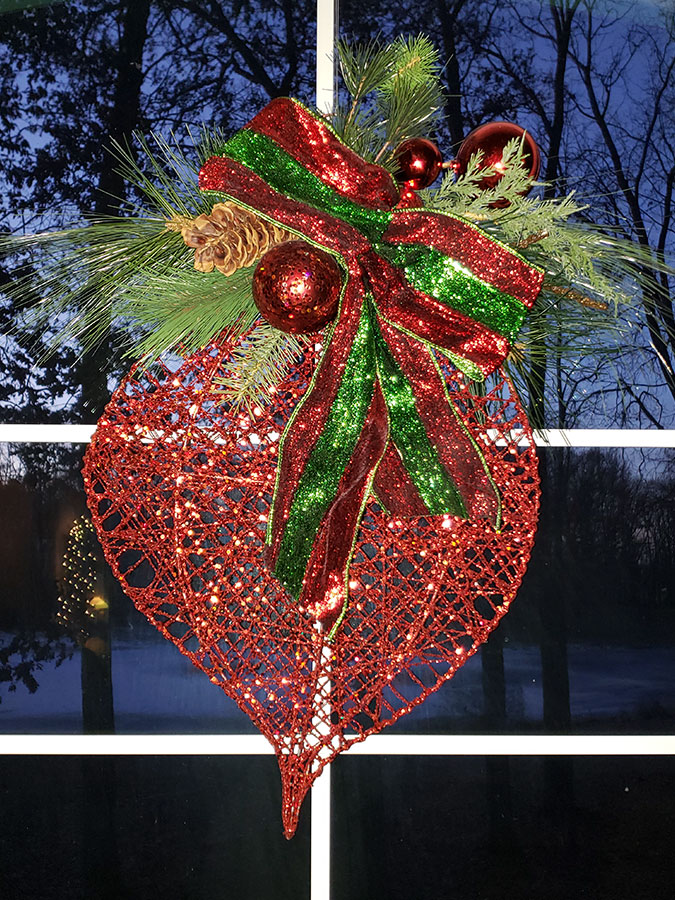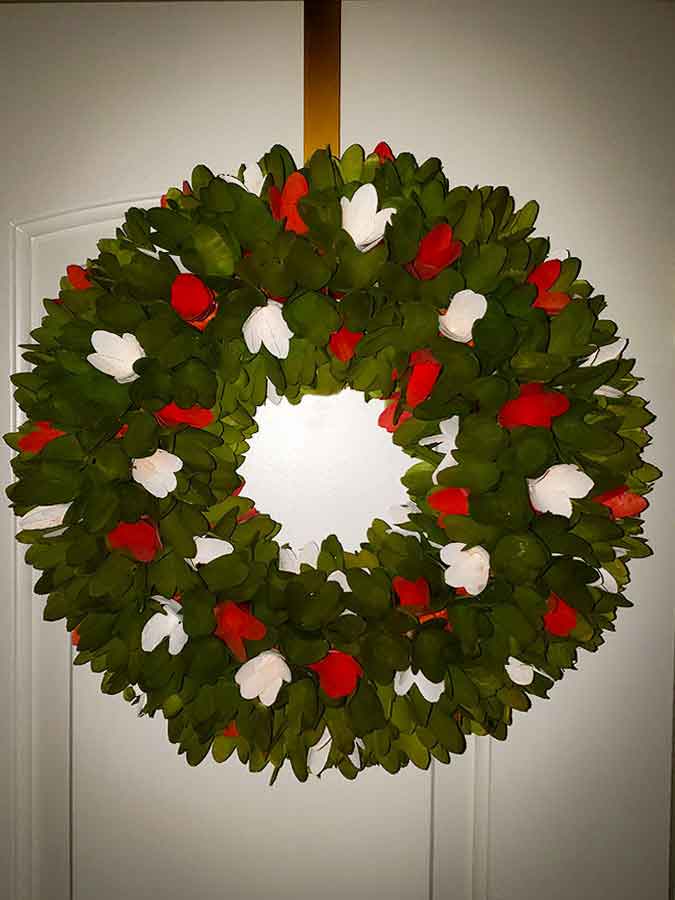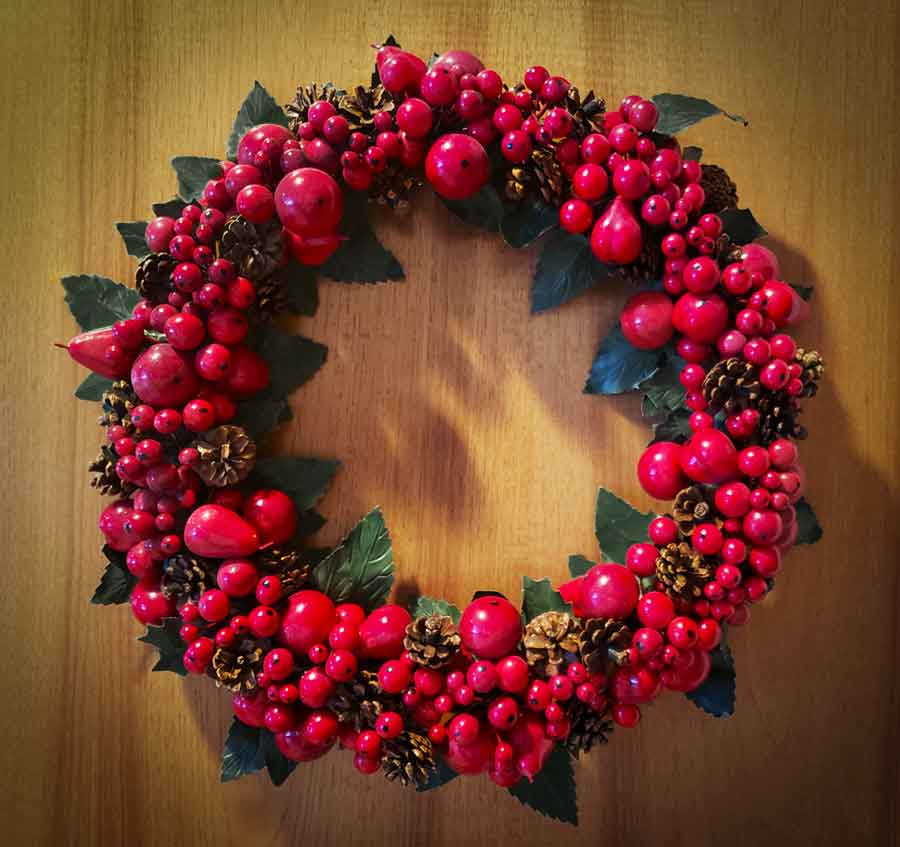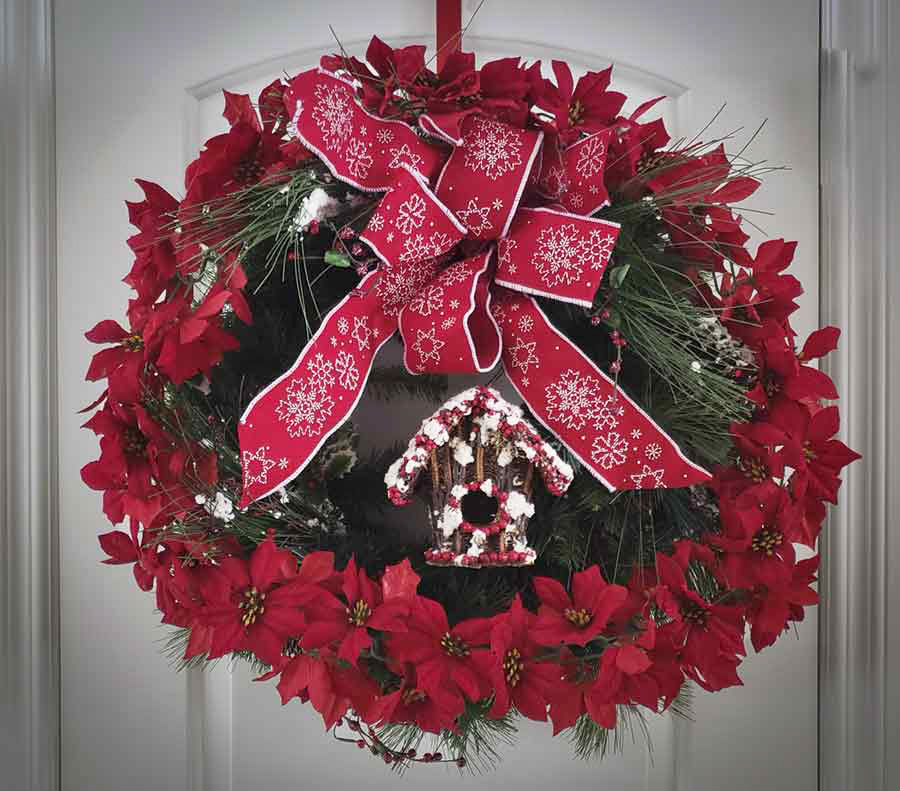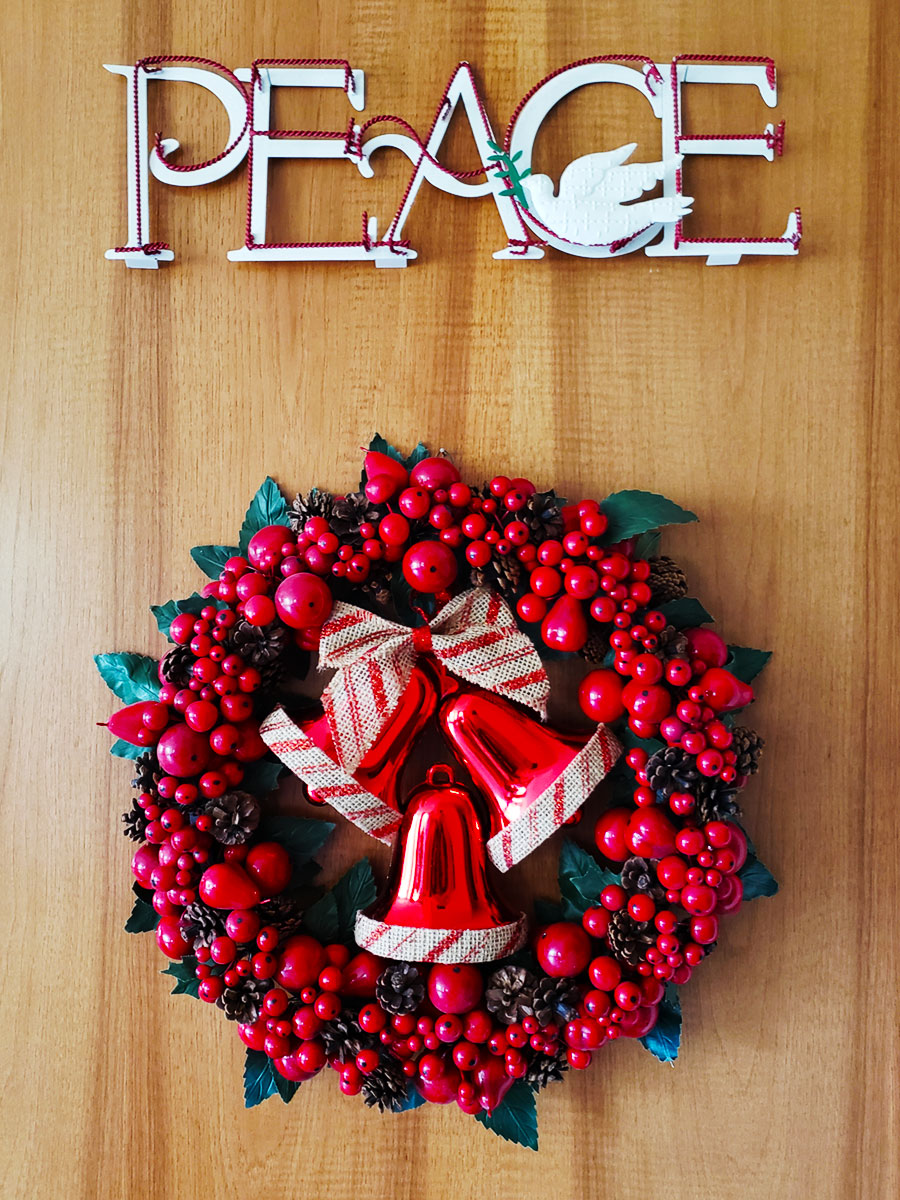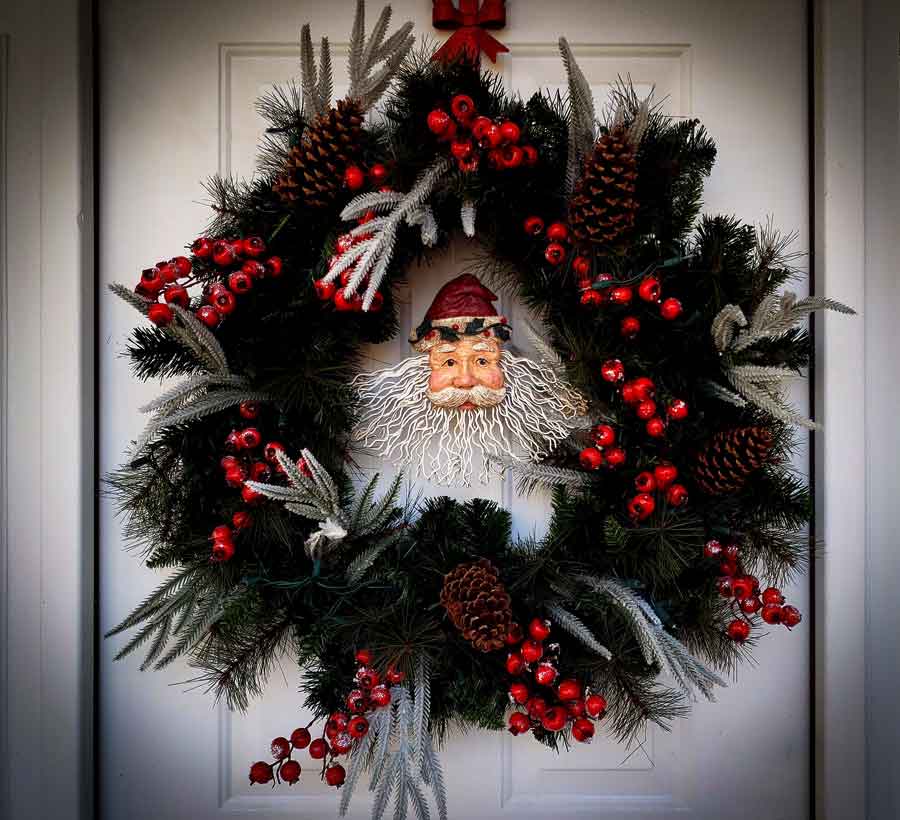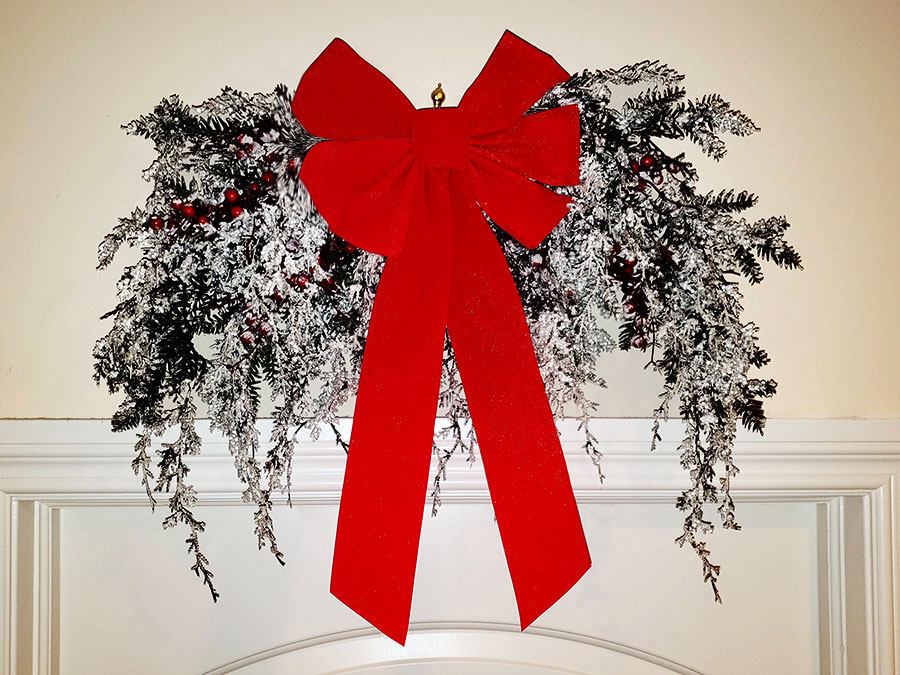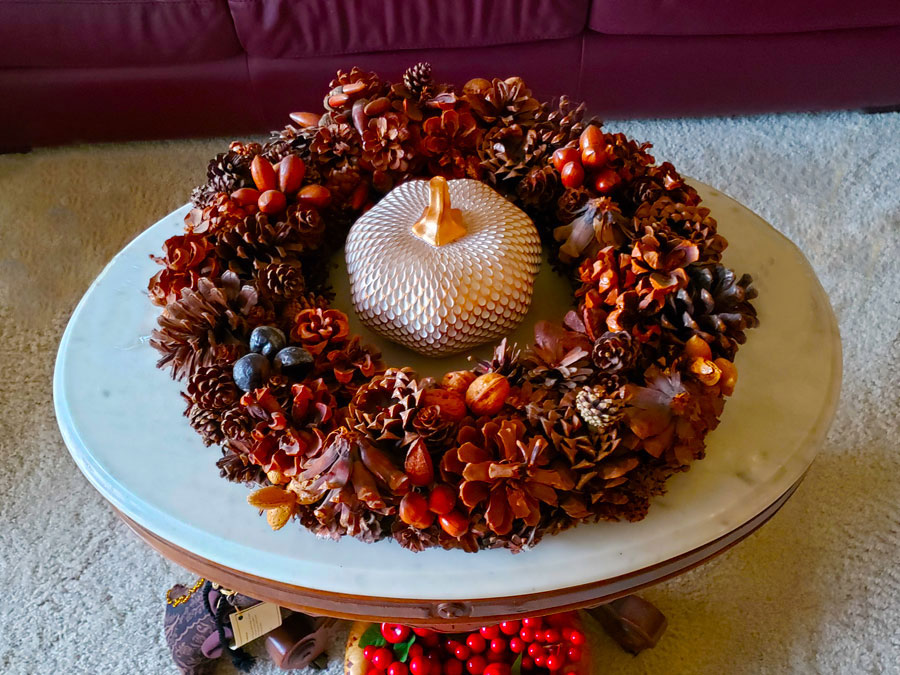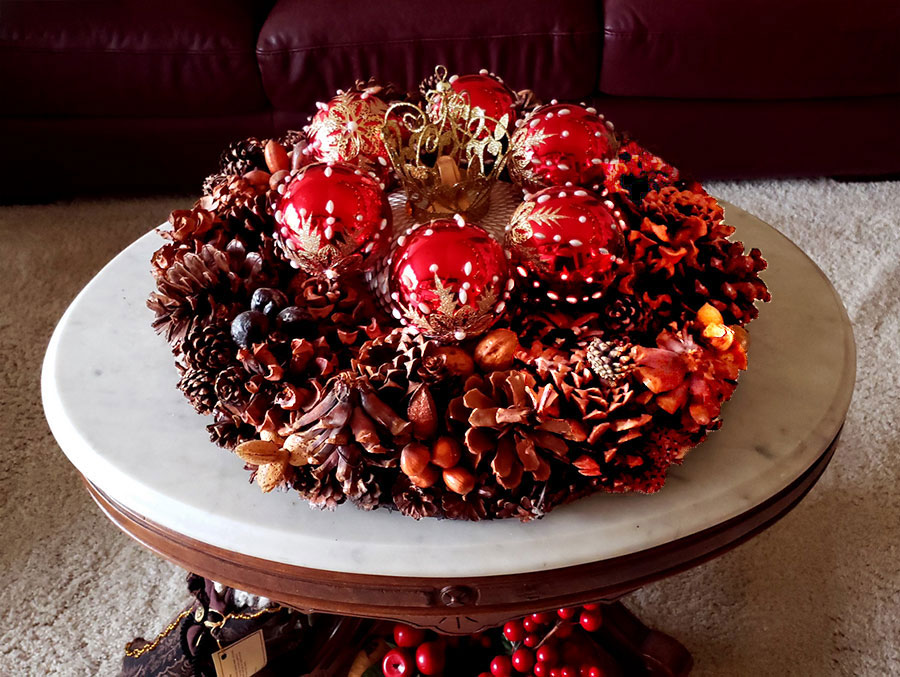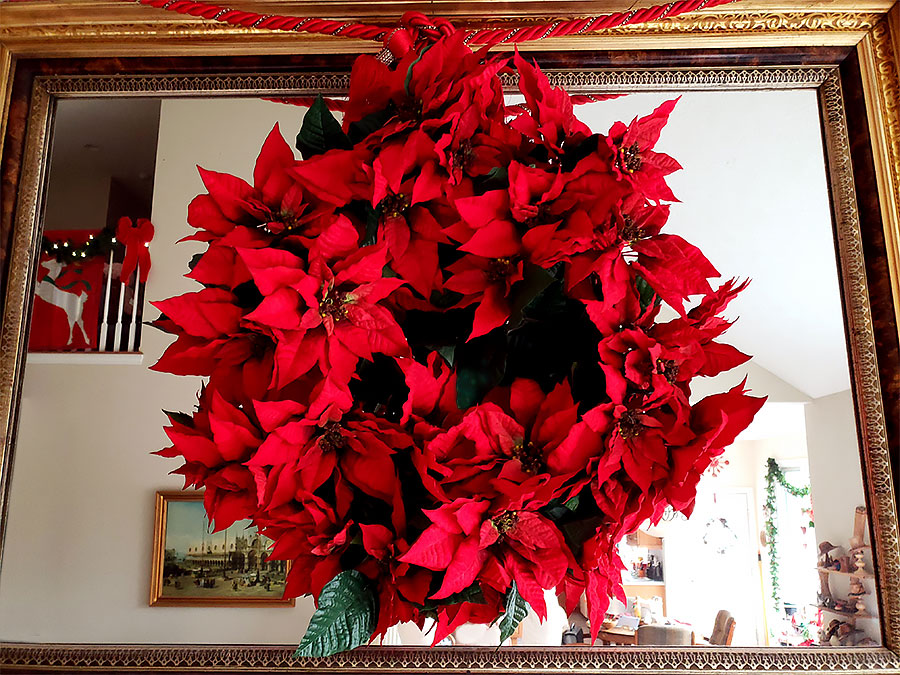 Bookcases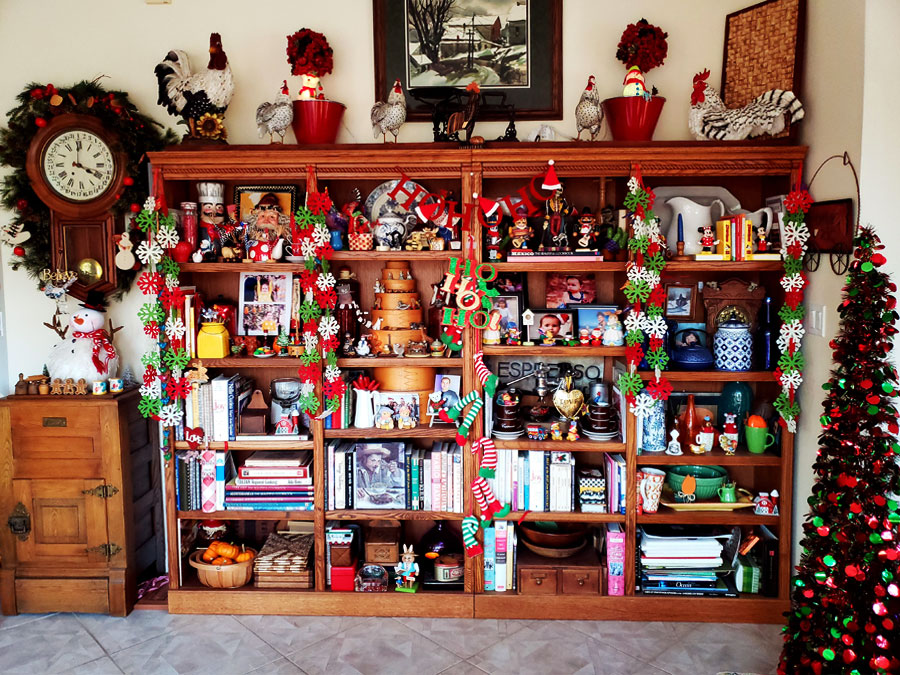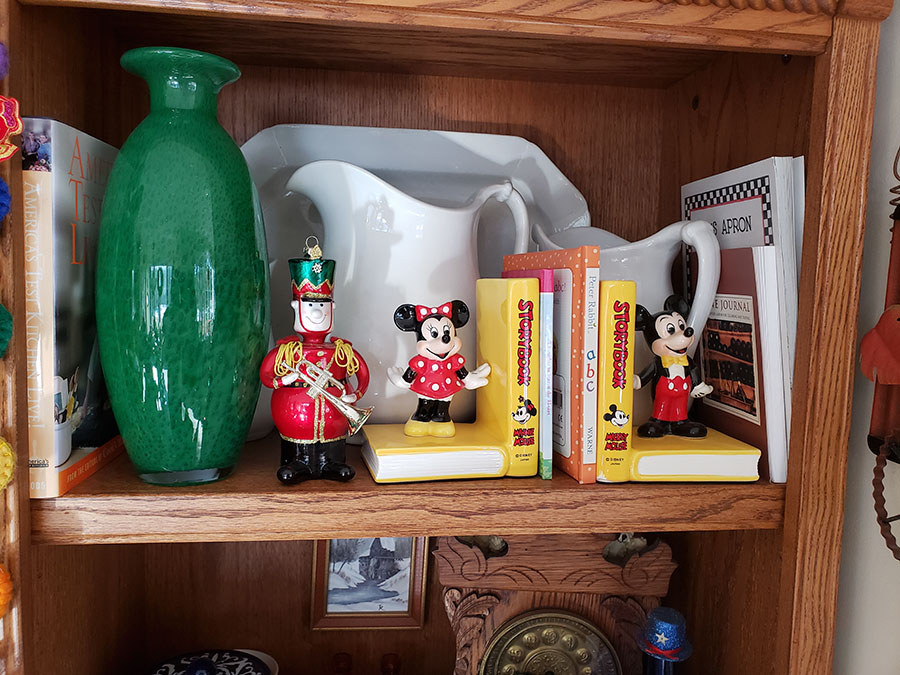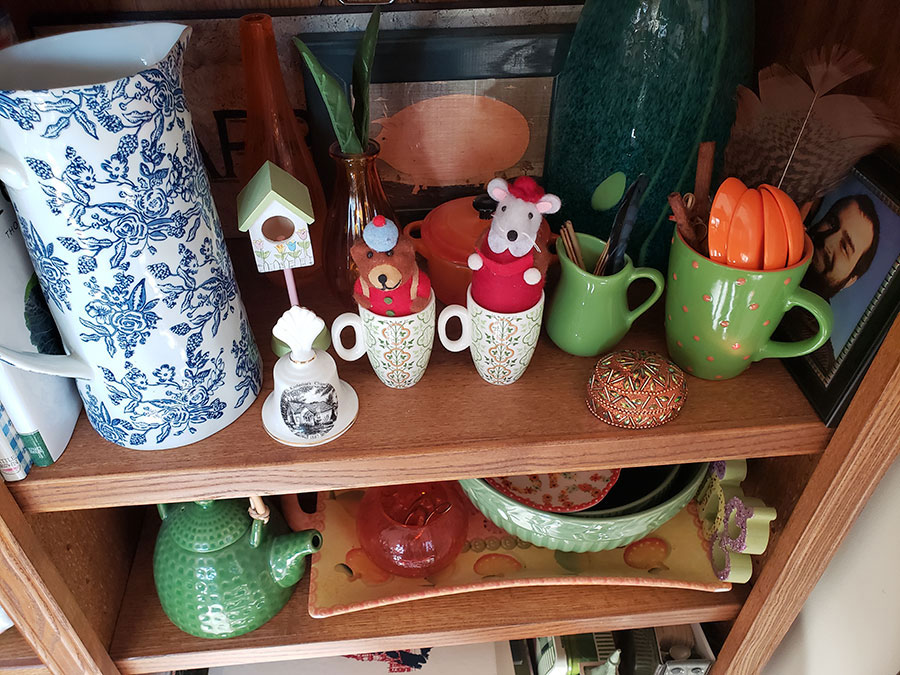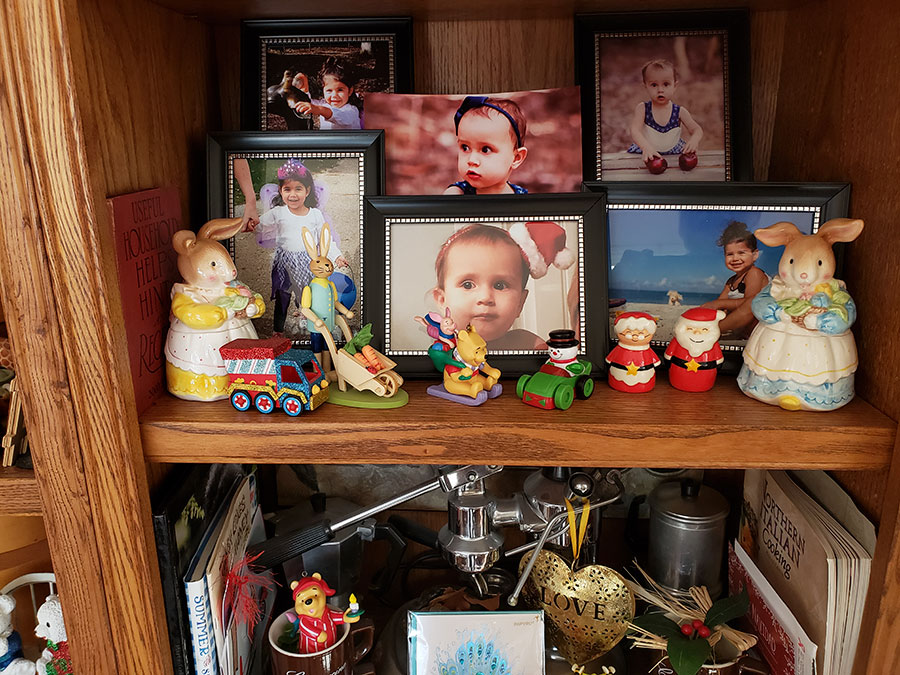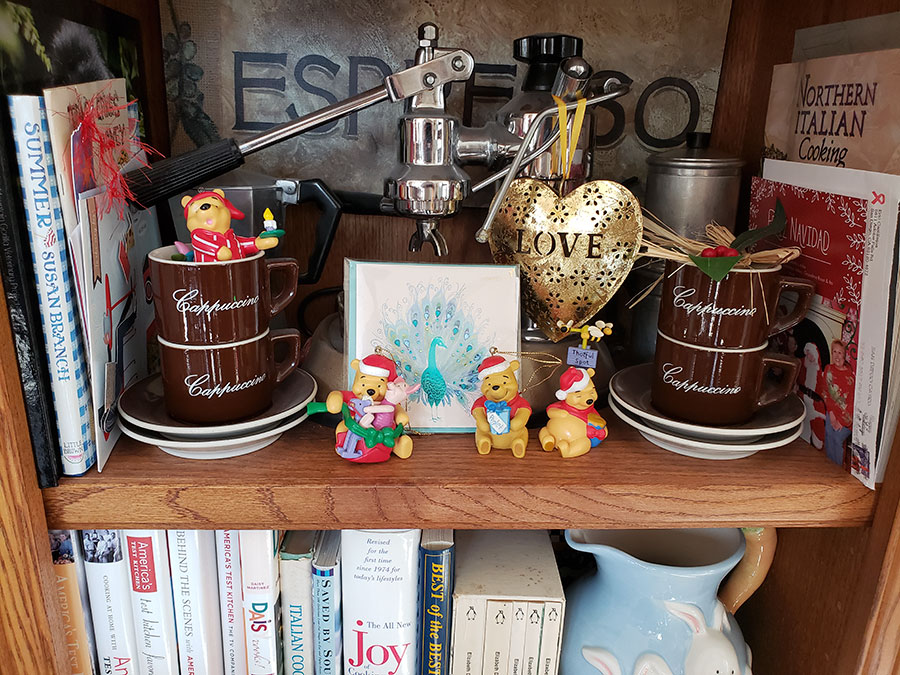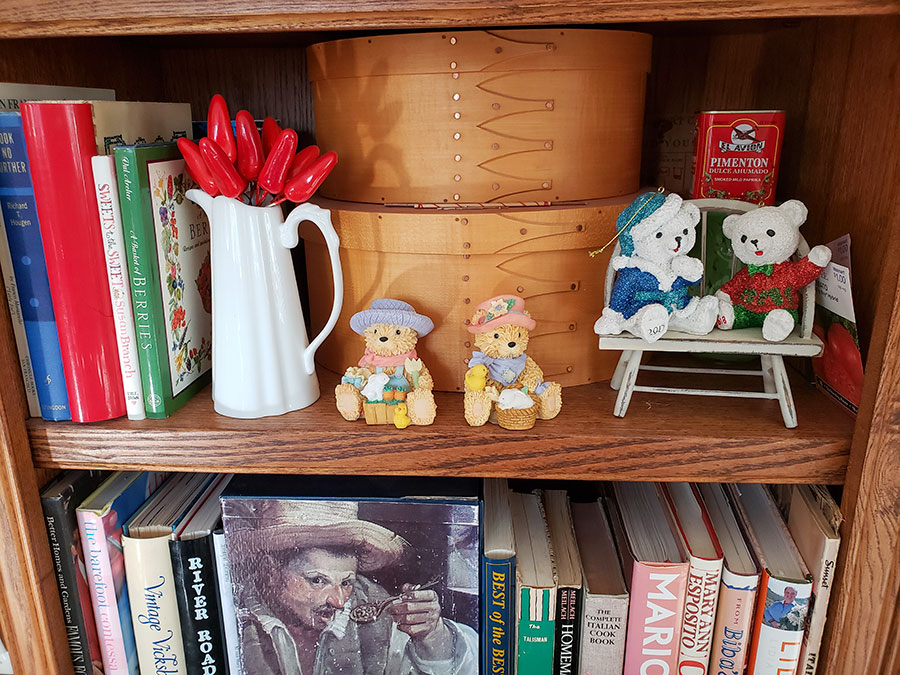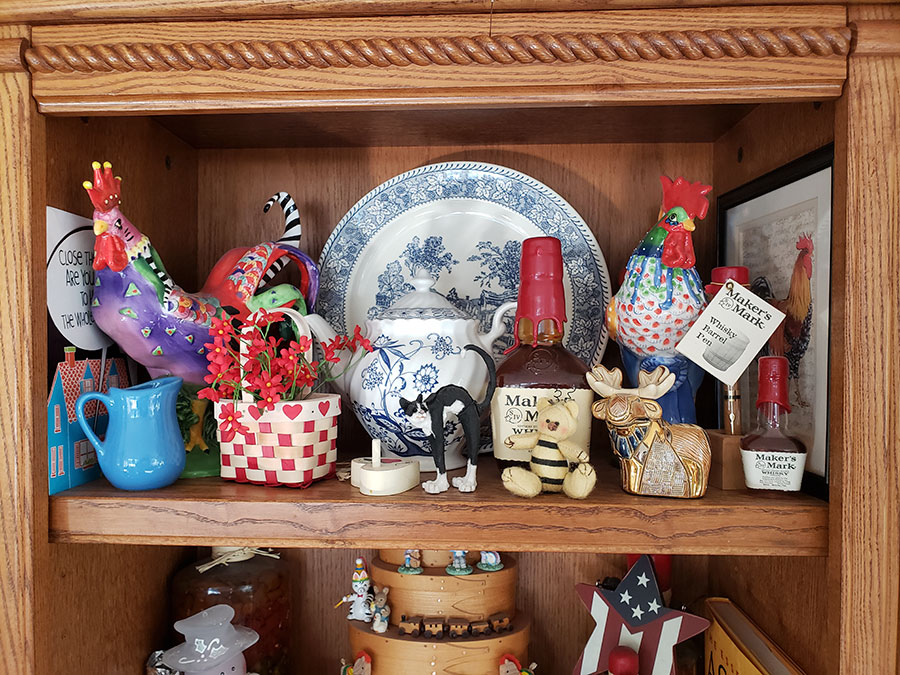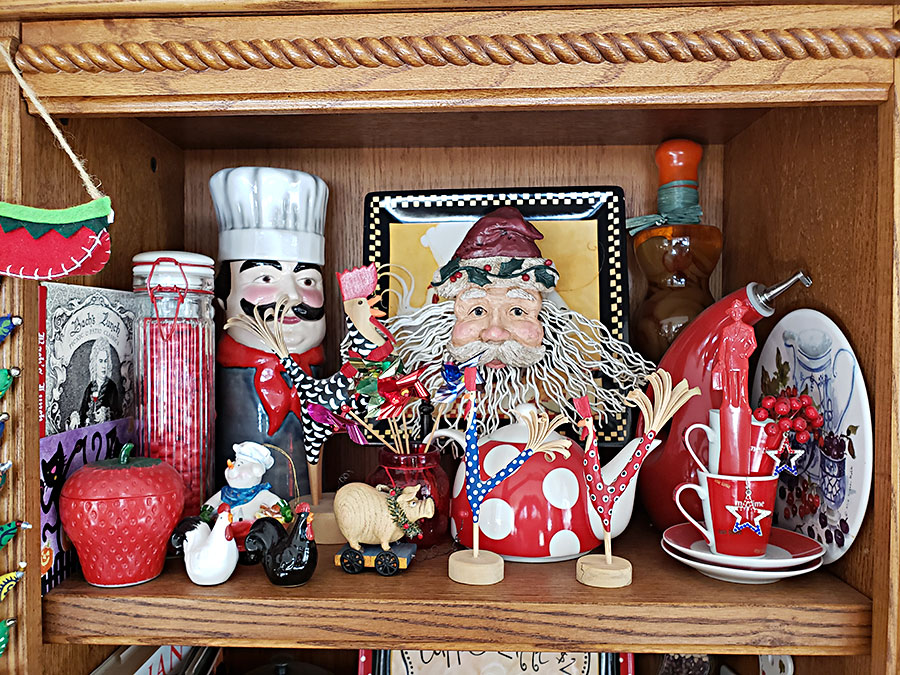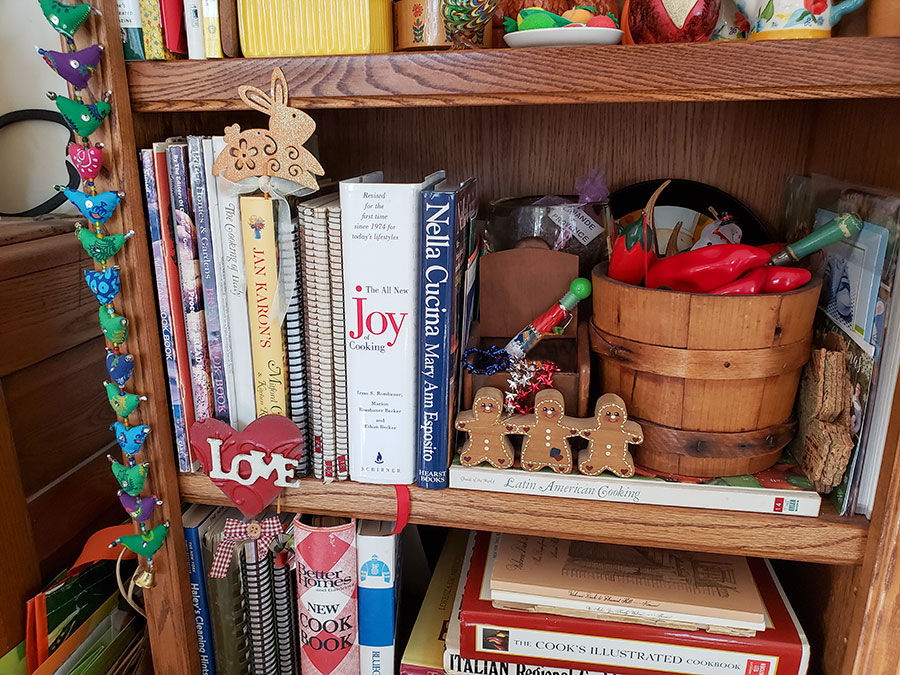 Nutcrackers