Lesson Not Learned
When we were living in NYC I was a member of a professional choir at the Church of the Incarnation. The organist and choir director was Thomas Dunn (we named one of our boys David Thomas Ramsey after Thomas Dunn. I was his Assistant at The Cantata Singers of NYC.) One of the regular attending members of the Church of the Incarnation congregation was a woman who never sang any of the hymns, etc. Her name, Kate Smith. Her voice was unforgettable and she was the primary voice during World War II.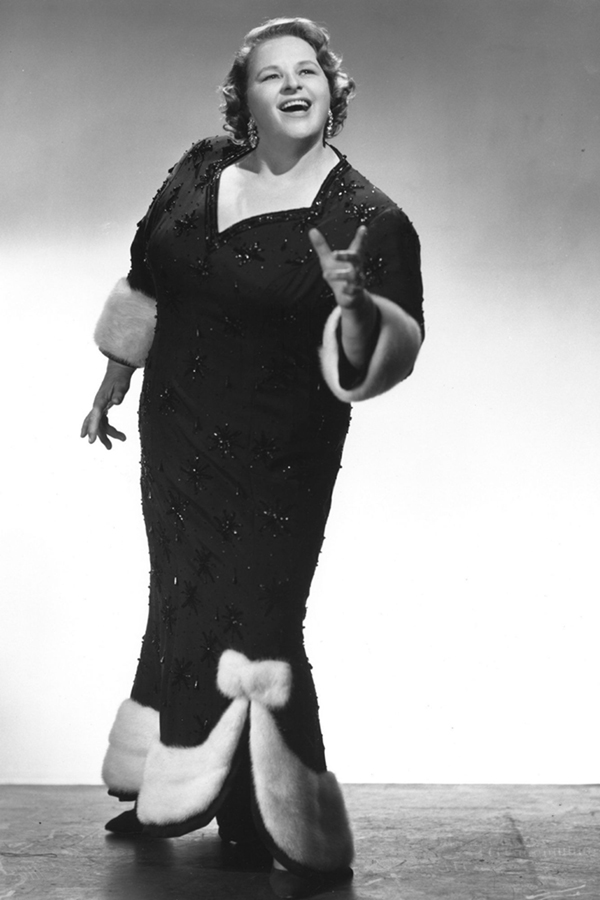 Kate Smith (1907-1986)
Every Sunday I would walk only a couple of feet from her as the choir ceremoniously processed to the front of the church. She understood that her well-known voice might cause others not to sing the hymns and, instead, listen to her powerful voice. Many memories flood my mind these days. Do you remember Kate Smith's singing her signature sone, God Bless America?
This also reminded me of an event that happened my first year at Utah State University. I suppose I didn't sufficiently learn from Kate Smith's example. Phyllis and I attended a football game and were seated in the bleachers with all the other Aggie supporters. When The Star Spangled Banner was played (and sung) I joined in the singing. There was a man seated in front of us who turned around after The National Anthem had concluded, and said,
"Young man, you have a right nice voice. You should take singing lessons. I hear there is a new professor at USU who is really good, named Ramsey."
He had NO IDEA that I was the person he was suggesting I contact. He was merely being nice and telling me that I should study with that new professor. It was NO JOKE! I thanked him and he never knew (at least not on that day) that I was the fellow he was suggesting I should seek as a teacher. Should I have followed Kate Smith's example? Probably so, but I am patriotic and often sing The Star Spangled Banner (very quietly when at a public gathering.)
PS - As a kid I thought these words from God Bless America were:
Stand beside her, and guide her, through the night with a light from a BULB.